Ebbsfleet Development Corporation was established in 2015 to drive forward ambitions for regeneration in Ebbsfleet, through the scheme known as Ebbsfleet Garden City. Planning powers were transferred from Kent County Council, Dartford Borough Council and Gravesham Borough Council to support regeneration in the area. The Corporation also owns a number of key sites across the development area, allowing for ambitious plans on challenging sites to be delivered to their full potential.
Major projects
Ebbsfleet Central

Ebbsfleet Central East is the first planning application of the Ebbsfleet Central Masterplan, with this area split into three parcels – Northfleet Rise, Station Gardens and River Park. Ebbsfleet Development Corporation, supported by The Department for Levelling Up, Housing and Communities, is driving forward the delivery of this major regeneration project to provide access to important facilities such as jobs, healthcare, retail, business services and hospitality in the area. Current parking facilities around Ebbsfleet International Station will be re-provided and the area transformed into modern new offices, contemporary apartments, and places for people to enjoy arts and culture alongside fitness and wellbeing, with amenities to support the growing and existing communities of North Kent.

Northfleet Embankment East

Northfleet Riverside applies to Northfleet Embankment East and Northfleet Embankment West. Ebbsfleet's adjacency to the banks of the Thames affords the opportunity for a number of exciting new waterside residential neighbourhoods to be developed along the embankment within the historic settlement of Northfleet.

These areas will include residential and employment uses on former industrial land within the Northfleet Embankment East and West sites, with a focus on opening up continuous public access to the Thames and reconnecting with Gravesend to the East and the Swanscombe Peninsula and Dartford to the West.

Community buildings and spaces

Ebbsfleet Development Corporation are working with  partners to facilitate the delivery of community buildings and spaces across Ebbsfleet.

In 2019, Ebbsfleet Development Corporation worked with a leading UK architect to develop a strategy to deliver innovative and flexible new community buildings across Ebbsfleet. As part of the 'Space in the Place' study , the team took a focused look with local residents to vision two new community building spaces for the growing community. Find out more about the ambitions for delivery of community facilities below.
The story so far
Springhead Bridge

Springhead Bridge, which runs from Springhead Park to Station Access Road, connects Springhead Park to the Ebbsfleet International pedestrian route and sits above the River Ebbsfleet. The construction of the bridge was funded by Ebbsfleet Development Corporation, with access for all vehicles across two lanes as well as pedestrian footpaths and a cycle path.

The construction of Springhead Bridge, now complete, reduces reliance on the car for residents living in Springhead Park, who can now walk to the station in seven minutes, further improving residential access to active travel opportunities, as well as minimising travel impact on the local environment. Work is near completion to transfer ownership to Kent County Council.

Electricity

Ebbsfleet Development Corporation have upgraded an existing grid facility and constructed a brand-new grid site, located in Ebbsfleet Green, which will enable the provision of electrical capacity across Ebbsfleet.

Ebbsfleet Development Corporation are in the process of exploring forward funding opportunities to improve connectivity from the grid site and construct two new primary substations in Ebbsfleet Central and Northfleet Embankment West. This project will improve capacity provision for existing and new residents, and facilitate future ambitions for proposed commercial development across the Ebbsfleet Garden City scheme.

The programme for electricity provision will align with the delivery of Ebbsfleet Central and Northfleet Embankment West schemes.

Find out more about the vision for Ebbsfleet below.

Travel & Transport

Ebbsfleet Development Corporation has identified many opportunities for the effective promotion and delivery of sustainable transport initiatives across Ebbsfleet, such as walking, cycling and public transport, with the long term goal of reducing the demand for travel by less sustainable modes of transport.

Ebbsfleet Development Corporation is working alongside Kent County Council, landowners Henley Camland and wider stakeholders to expand and improve the existing Fastrack bus route through to Bluewater.

Whilst Fastrack currently operates throughout Gravesham, linking to residents in Ebbsfleet via Ebbsfleet International train station, Ebbsfleet Development Corporation and partners are exploring several opportunities to extend the Fastrack route to serve residents to Whitecliffe residents (those who live in Ashmere, Alkerden and Castle Hill).
Still to come
Blue Lake
Ebbsfleet Development Corporation is continuing to review opportunities to unlock development potential in and around Blue Lake.
In June 2021 the Corporation consulted members of the public on its draft Thames Way Development Area Concept Plan which set out its ambition to rejuvenate the area with the creation of a new neighbourhood. The Concept Plan set out ambitions to open up access to Blue Lake so that it is safe and can be widely enjoyed by the public for the first time and to create a new high quality lakeside neighbourhood. Early pre-construction work has revealed significant financial and strategic challenges to deliver mixed use opportunities at Blue Lake; therefore, Ebbsfleet Development Corporation are reviewing key principles to ensure that development meets the needs of the community whilst ensuring effective use of funding.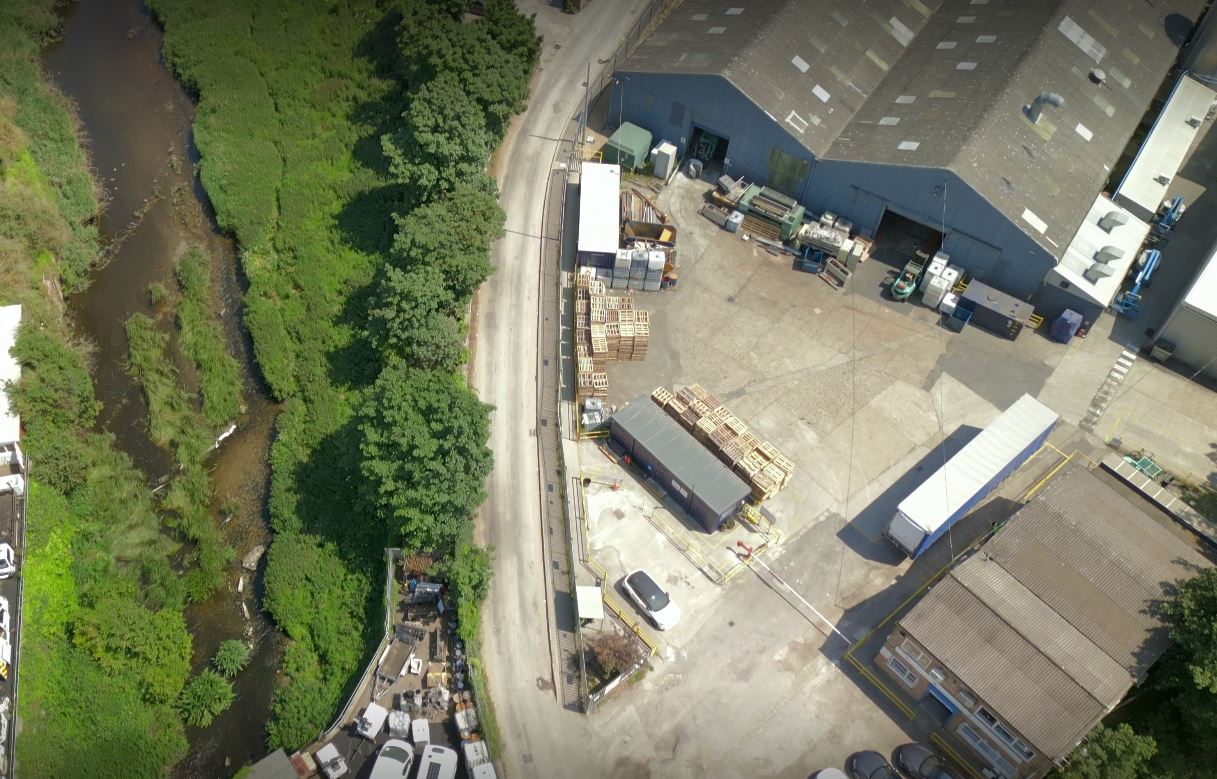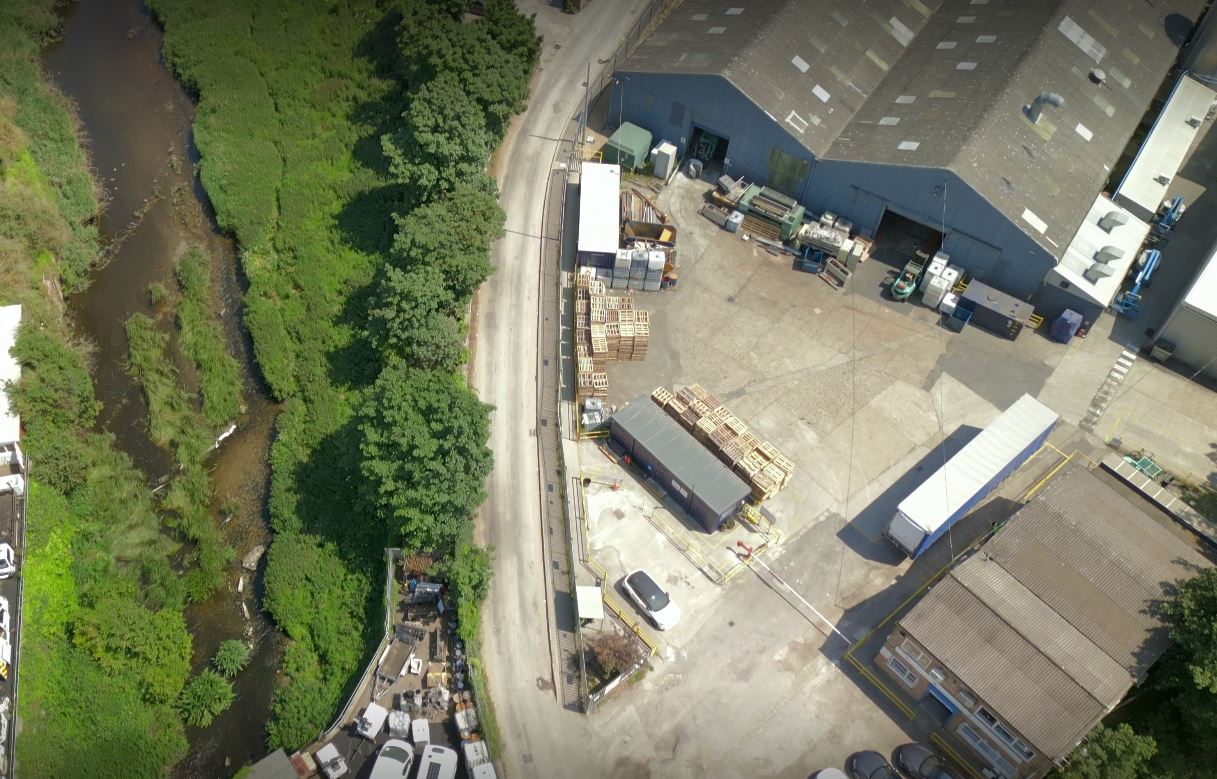 Grove Road
Grove Road sits within Ebbsfleet Development Corporation's Urban Development Area, with plans for regeneration in place since 2018. Initial cost review has identified the need for Ebbsfleet Development Corporation to explore viable solutions to regenerating the area, whilst maintaining commitment to improving green spaces, transport links, alongside provision of commercial space. To the site's east, Bellway Homes have begun construction on a new residential scheme, supporting the need and appetite for residential development in Northfleet. It is proposed that the improved and extended Fastrack bus route will operate through Grove Road and serve the businesses and residents of the area.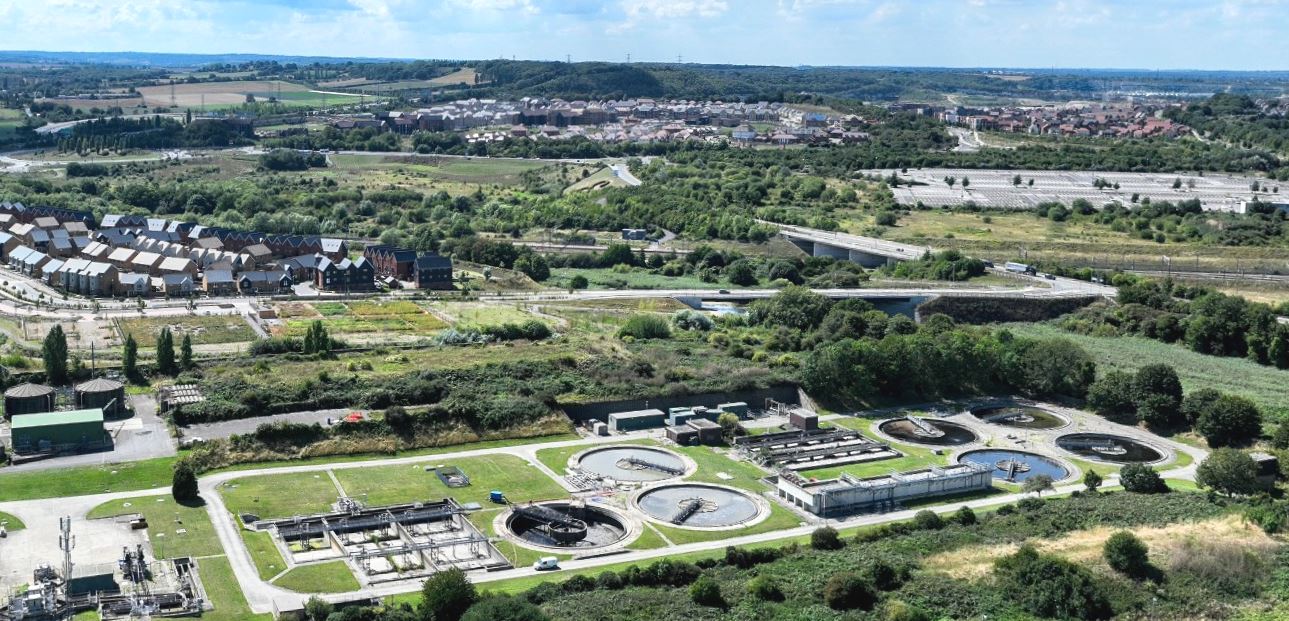 Wastewater Treatment Facility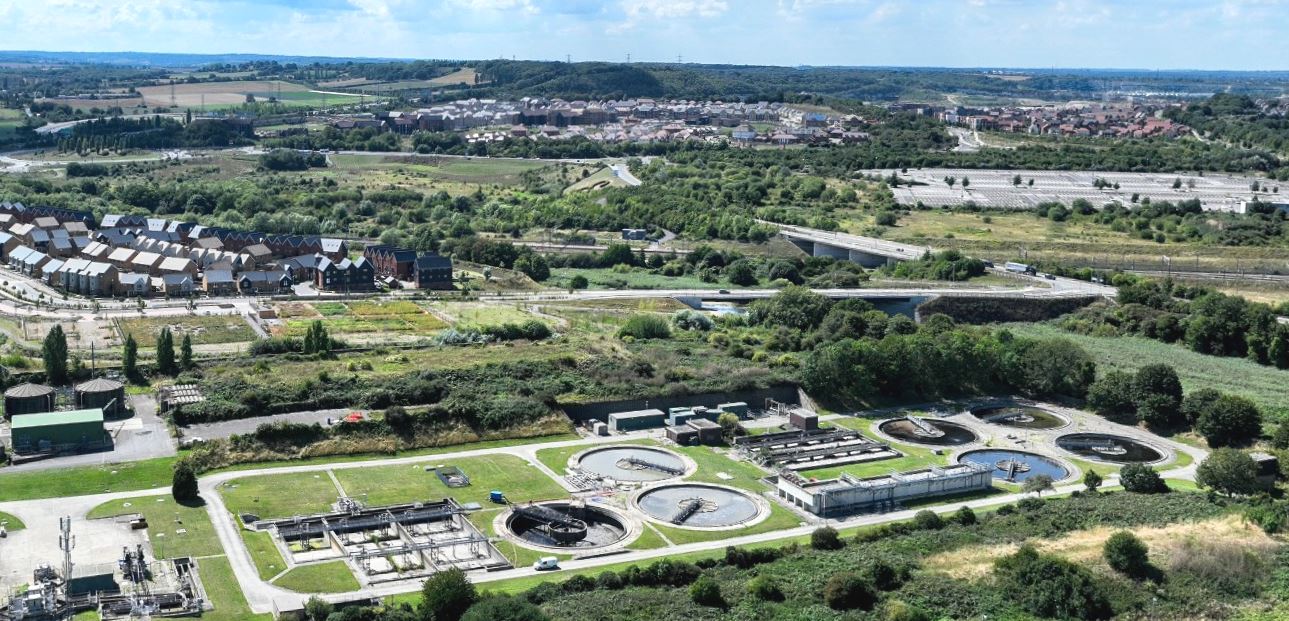 Wastewater Treatment Facility
The Wastewater Treatment Facility in Springhead Park is operated and managed by Southern Water, with Gravesham Borough Council the Local Authority for the area.
Residents are encouraged to report any concerns via the Southern Water website, by completing the contact form below. Ebbsfleet Development Corporation are in initial discussions with Southern Water, to explore opportunities for future improvements to the Wastewater Treatment Works located in Springhead. These ambitions are in initial discovery.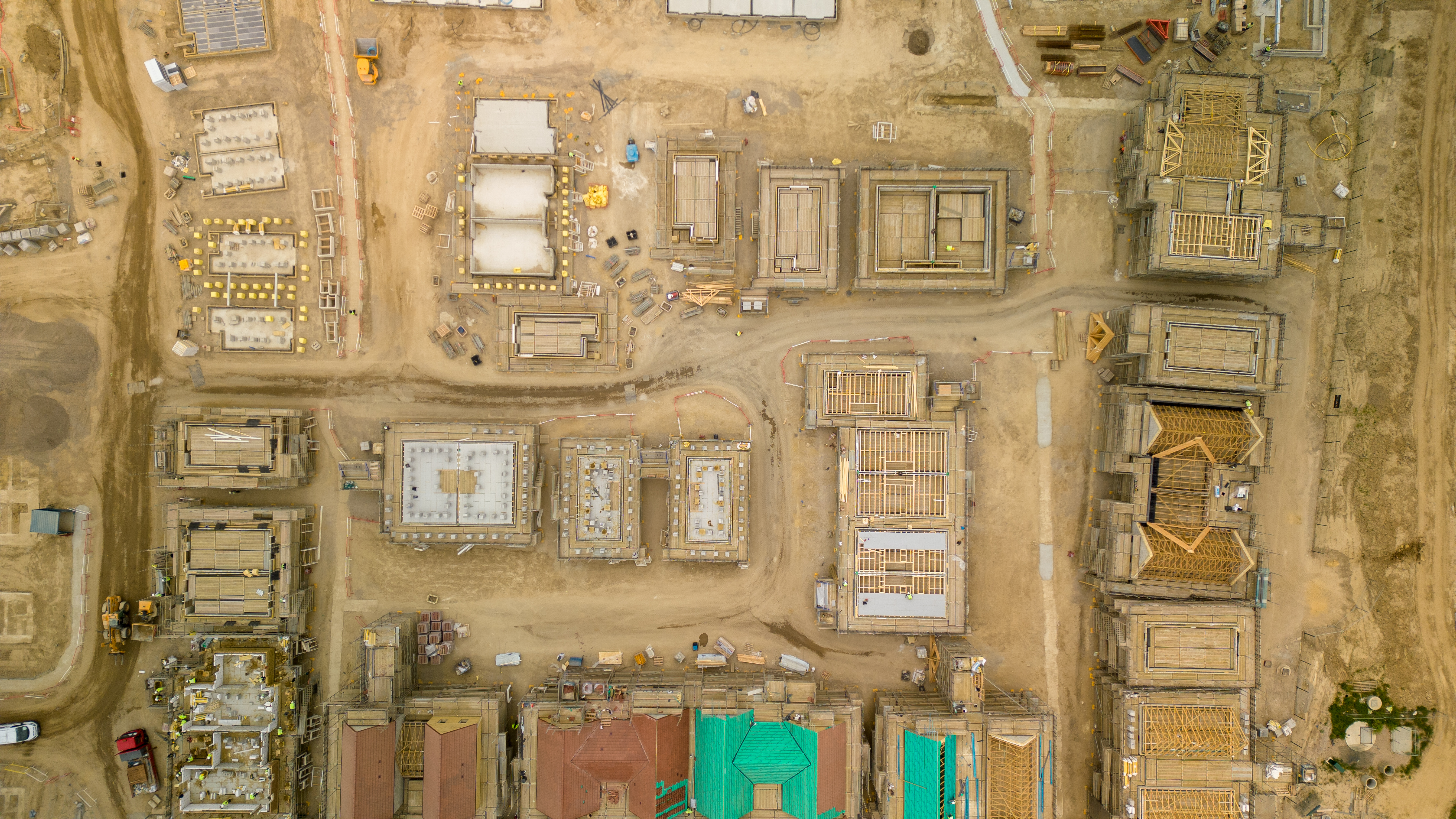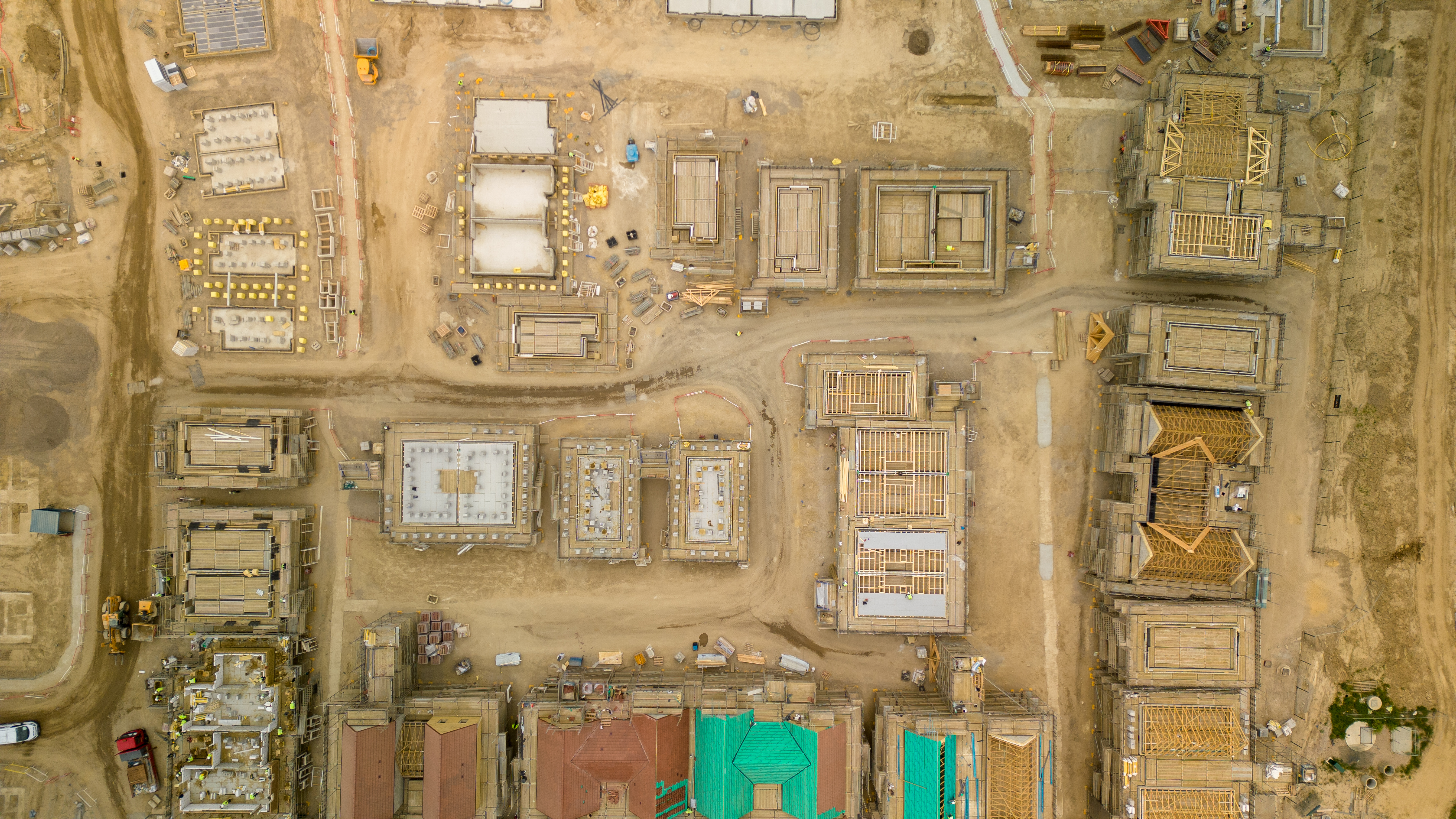 Land acquisitions
Ebbsfleet Development Corporation continues to explore future opportunities to expand its portfolio of land holdings to facilitate the regeneration of Ebbsfleet at pace.
Ebbsfleet Central
In 2019. Ebbsfleet Development Corporation secured the land required to deliver on its ambition to deliver Ebbsfleet Central. The acquisition of the 125-hectare (310 acres) site will help drive forward ambitions for the area.
Grove Road, Northfleet
Ebbsfleet Development Corporation has bought a site within the Grove Road area in Northfleet. The 1.26ha unoccupied site was bought for £900,000 from Kent County Council. The Grove Road regeneration project involves acquisition by Ebbsfleet Development Corporation to assemble an underused brownfield site and deliver wider regeneration for the area.
Station House, Northfleet
Ebbsfleet Development Corporation plans to create a major new pedestrian walkway which will link the two stations as part of its plan to create Ebbsfleet Central. The land is also earmarked for Crossrail, with potential for it to extended to Ebbsfleet, giving residents and businesses a direct access to places like Heathrow Airport for the first time.