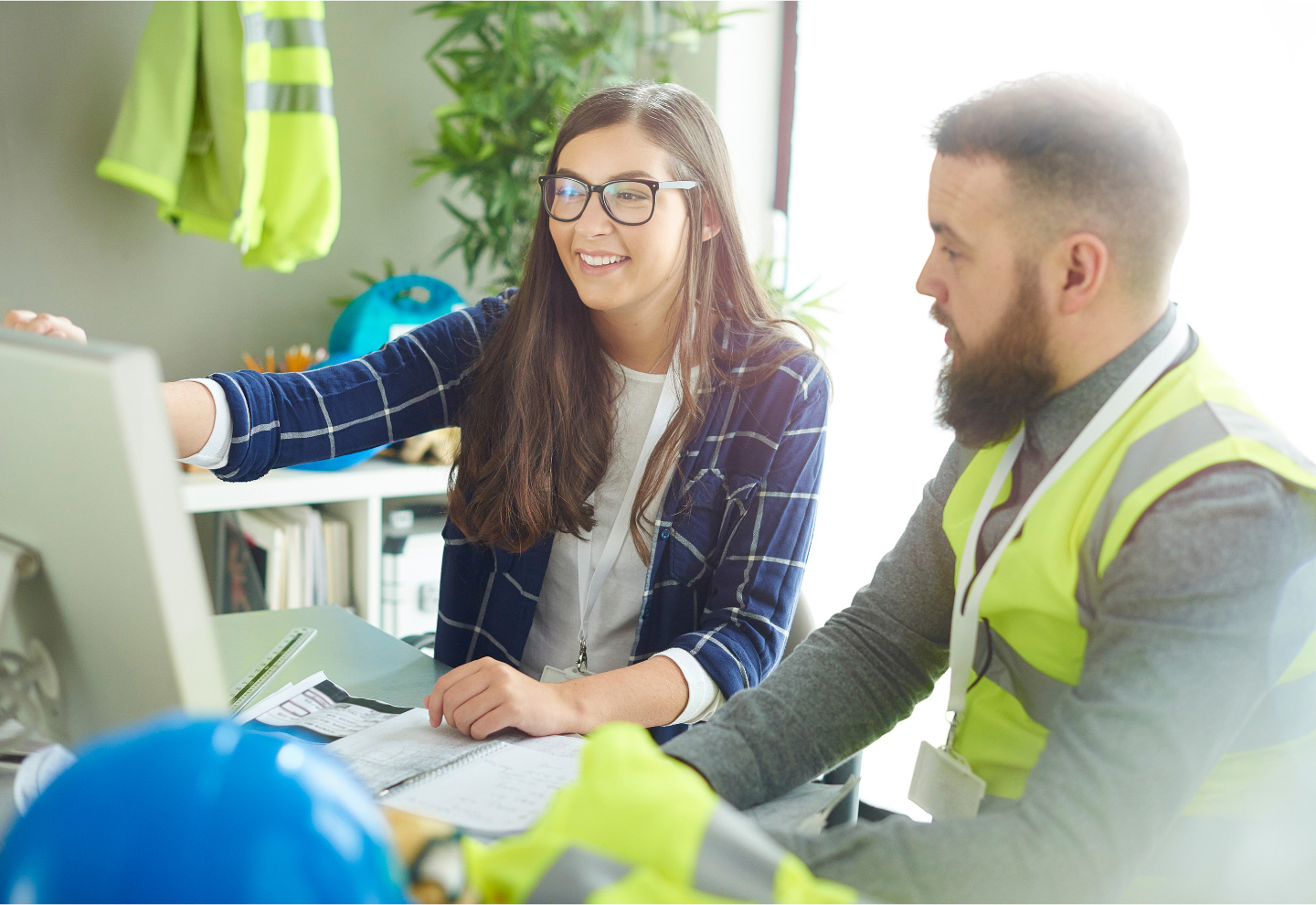 Careers in the built environment
There is a shortage of people with the skills needed in the built environment sector, both locally and nationally and with the major development of Ebbsfleet, the Corporation are committed to assisting local residents take advantage of the economic benefits and opportunities arising. We call this Inclusive Growth and have training programmes prioritising Dartford and Gravesham residents who wish to upskill or reskill and develop the skills needed to build Ebbsfleet.
The programmes available to local residents will be promoted on this page when live.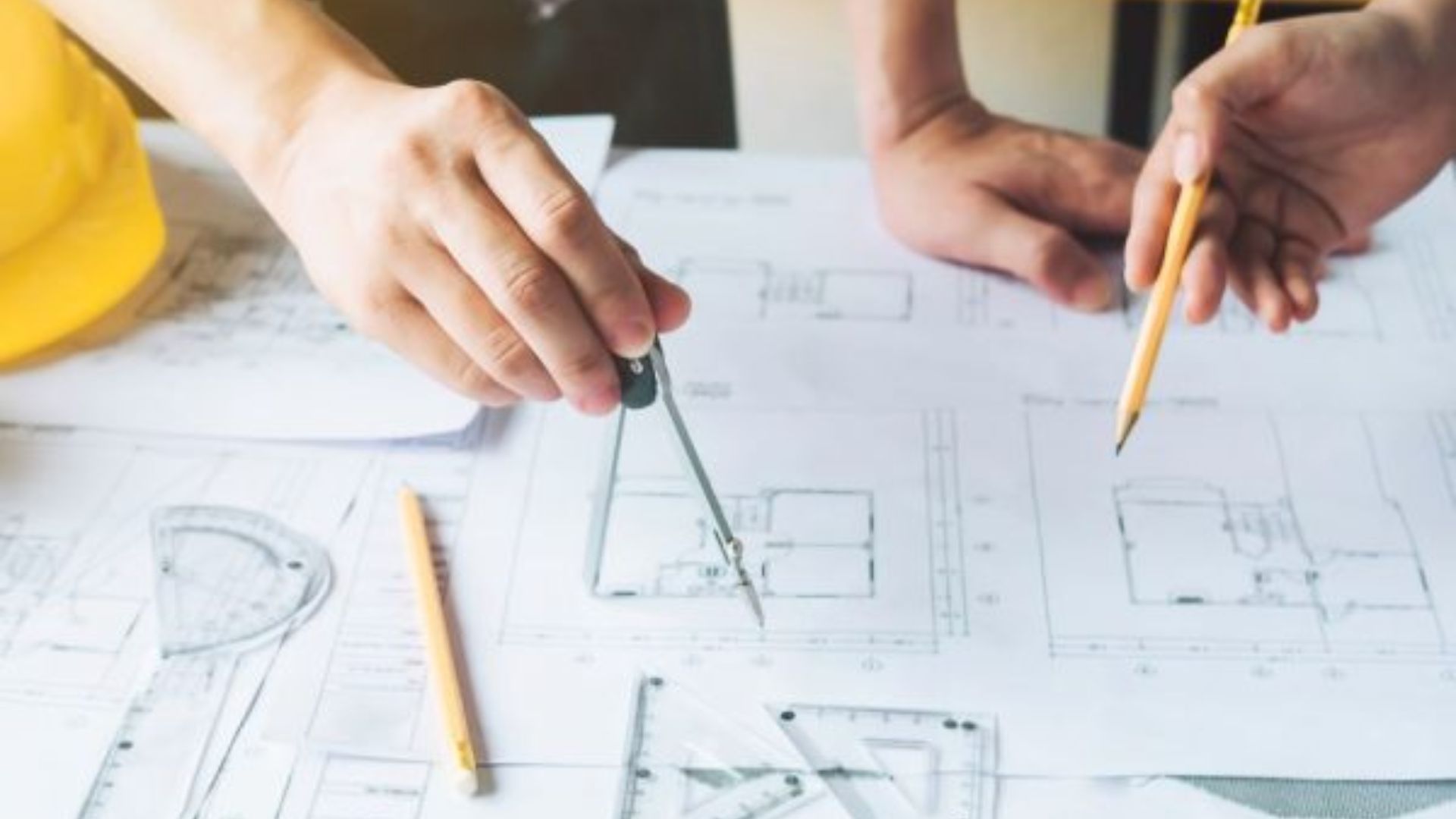 Opportunities in Ebbsfleet
Ever wanted to be part of the team that's creating a new community? If you're keen to be involved with the creation of a legacy and to leave your mark, take a look at the opportunities to learn and work across Ebbsfleet Garden City below.
To date, over 3,000 homes have been constructed, with around 10,000 more to come in the next 15 years. Plus, there'll be schools, community centres, a city centre, creative hubs, health centres, retail and commercial facilities, not to mention the parklands and green spaces you'd expect in a growing community.
There are many opportunities to work in Ebbsfleet through the developers, contractors and suppliers to this exciting and vibrant new town. Keep an eye out on the information below which is updated with opportunities from local employers and developers across Ebbsfleet. 
Current employment & apprenticeship opportunities
Employers in our region and across the country are currently recruiting Higher and Degree Level Apprentices for September 2024.
See the complete listing here.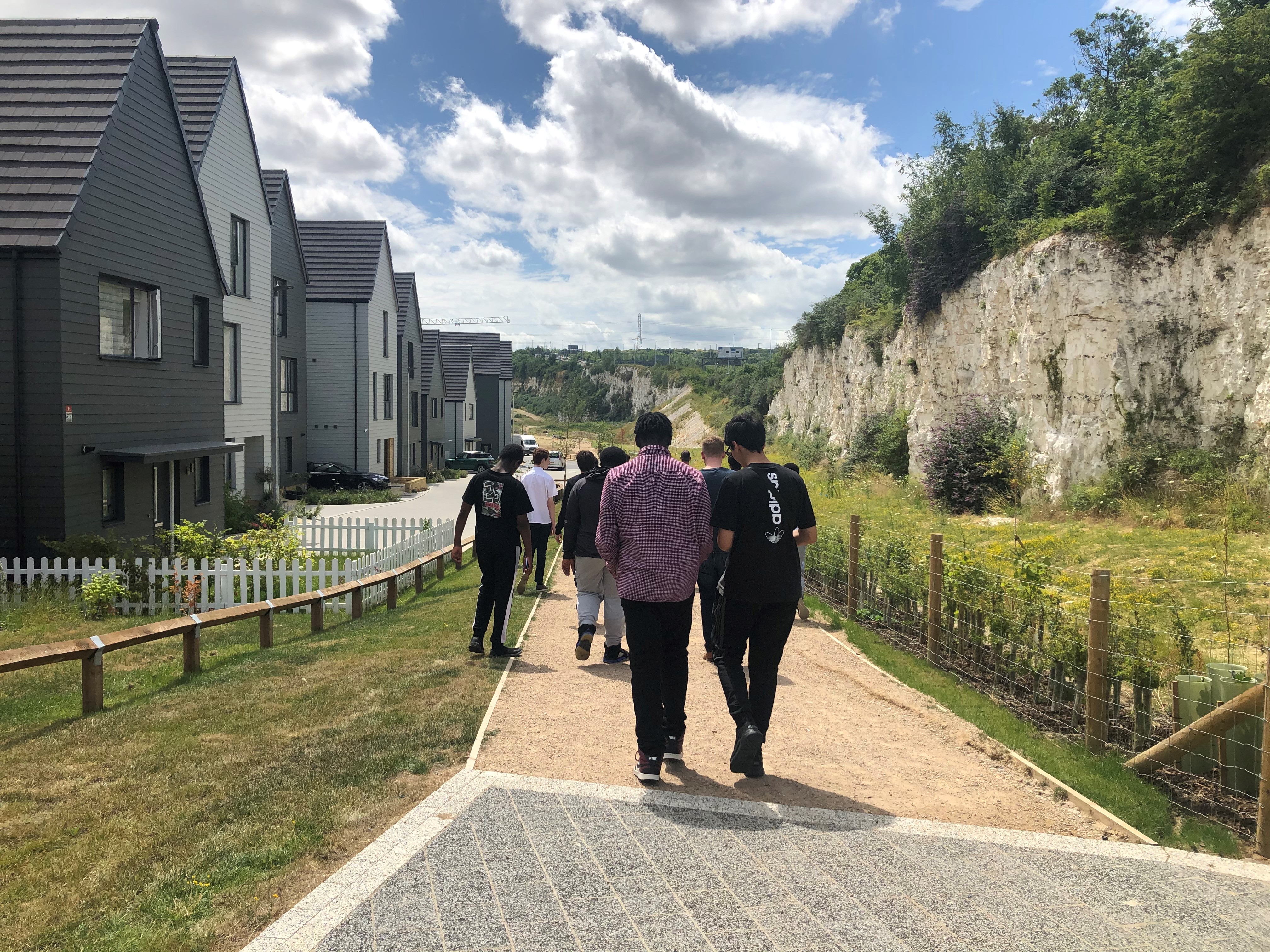 Education outreach
Designed to raise awareness of the many career opportunities within the built environment, the Education Outreach programme with Construction Youth Trust engages with secondary schools and colleges in Dartford and Gravesham Boroughs on behalf of the Corporation, developers and housebuilders.
In the first 15 months of the programme, Construction Youth Trust worked in 12 schools and colleges locally and with close to 3,000 students, Ebbsfleet's house builders and developers support this programme alongside Ebbsfleet Development Corporation.
If your school has a careers fair, or needs support with careers pathways advice – particularly in the built environment sector and you are based in Dartford or Gravesham Boroughs, please get in touch with the team for information on support available.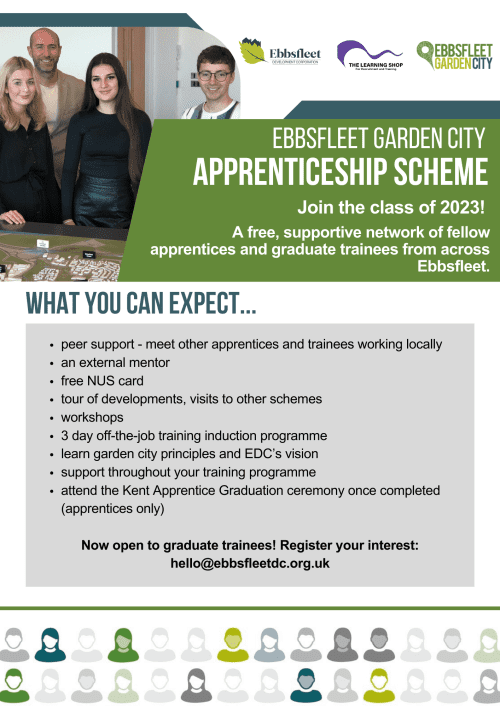 Ebbsfleet Apprenticeship Network
Ebbsfleet Development Corporation would like to invite apprentices to join an aspirational, value-added apprenticeship programme, giving a suite of experience and learning, alongside your core nationally recognised qualification.
This scheme is a great opportunity for an apprentice or graduate trainee employed by partner developers, contractors and sub-contractors in the Ebbsfleet area, at any level of qualification. Apprentices and graduate trainees can be any age, not only in construction and professional built environment programmes, but also employed in service industries or by occupiers in Ebbsfleet.
Activity will count towards your off-the-job training requirement. The scheme is not for delivery of the apprenticeship qualifications, it is to support you with an added value element to your apprenticeship and/or learning programmes.
Find out more and get in touch with the team today.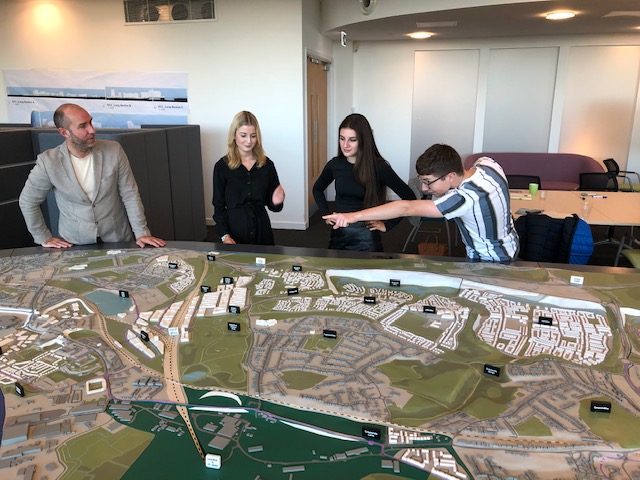 How local people have benefitted from the Inclusive Growth Programme
65 residents started employability programmes, 55 have completed
29 progressed into work, education or training within 1 month
1 into a quantity surveyor apprenticeship
1,500 secondary aged young people engaged with Construction Youth Trust programmes
4 Building Futures Skills programmes for 6th form students
Over 230 Ebbsfleet Development Corporation staff hours volunteered in schools 2022-23
9 apprentices engaged with Ebbsfleet Apprenticeship Scheme
5 current mentors
3 apprentices employed at Ebbsfleet Development Corporation
With much more to come! Find out how Ebbsfleet Development Corporation and partners are working to ensure that development and regeneration benefits all.