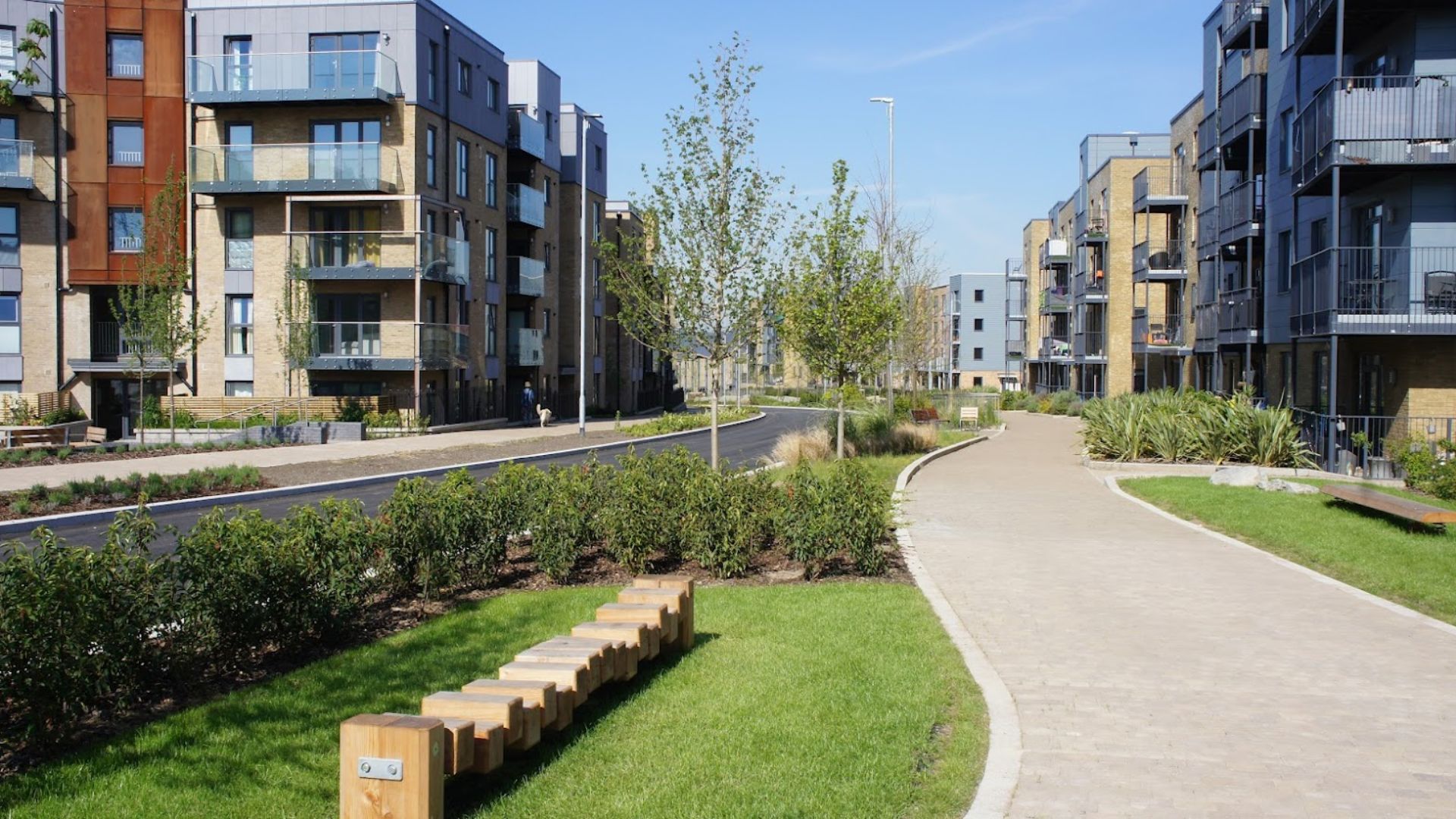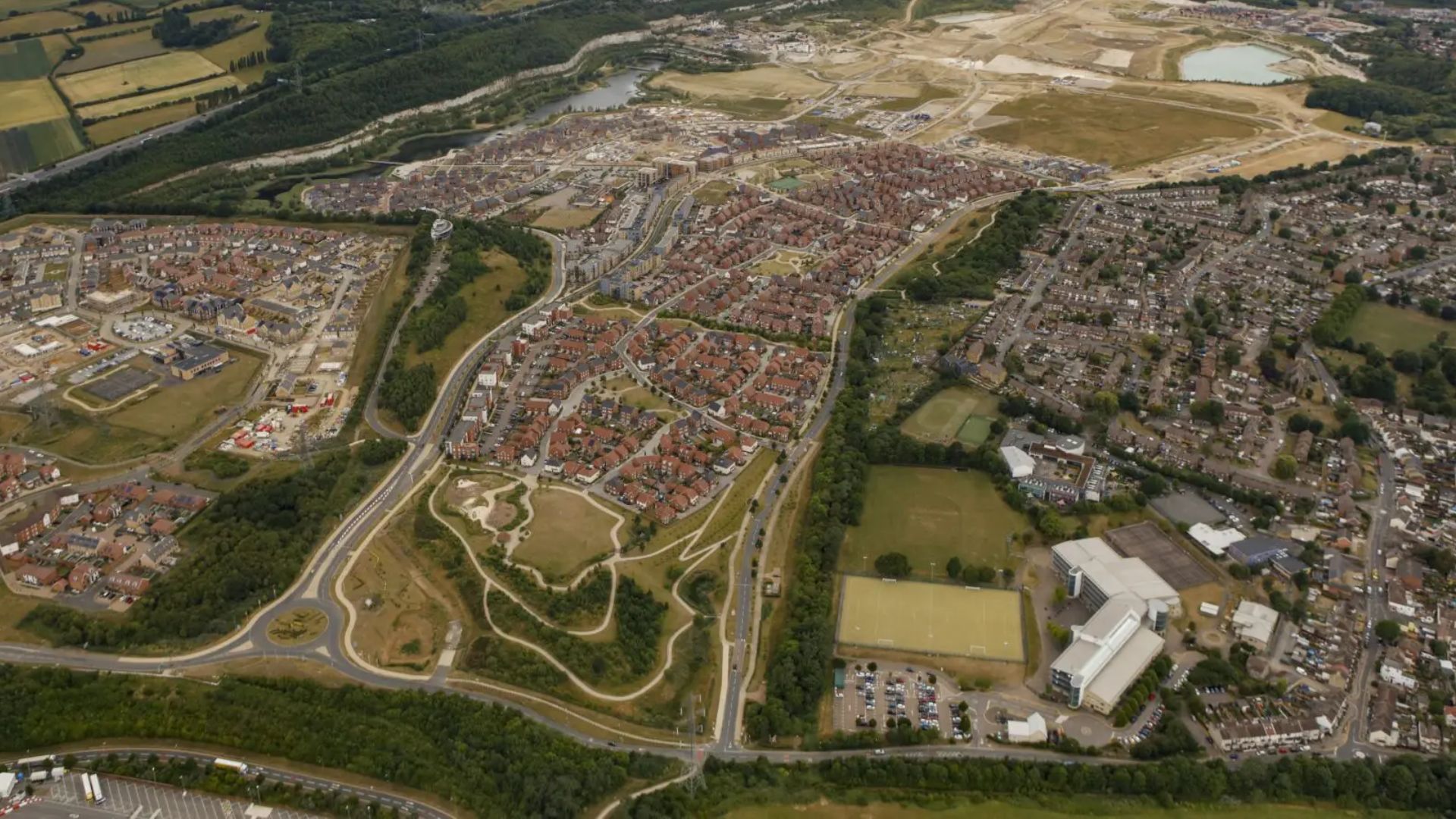 Cycling and walking
Walkways and cycleways continue to be embedded across Ebbsfleet to enable active, outdoor, healthy lifestyles. The Green Corridors programme aims to create a walking and cycling culture including improvements to the quality of life of residents and improved resident satisfaction, whilst making routes safer to use, appealing and less polluted from traffic. This programme will work alongside other projects, such as Active Travel, Wayfinding and Cycling Hubs to connect developments to walking and cycling infrastructure to make a fully connected network.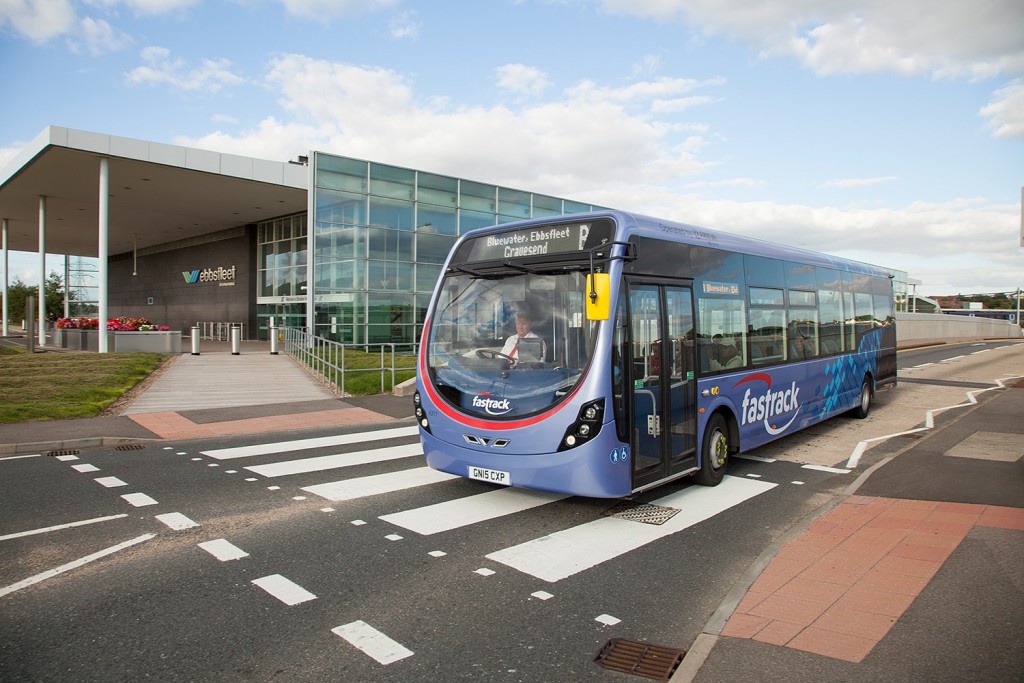 Travel by bus
Fastrack provides fast reliable efficient transport across Kent Thameside. Fastrack is fast becoming the transport mode of choice for local journeys from new and existing developments around Dartford, Bluewater, Ebbsfleet and Gravesend. It links with the main Southeastern rail network at Dartford, Greenhithe (for Bluewater) and Gravesend as well as Ebbsfleet International.
Fastrack is an integral and essential part of the regeneration of the area, providing essential access to businesses & employment opportunities, education, healthcare and shopping. Fastrack is already making a real difference to Kent Thameside. Fastrack will ultimately connect nearly all of the major existing and new developments in Dartford and Gravesham with core express routes on which only Fastrack services will be allowed to run.
View Fastrack A Timetable here
View Fastrack B Timetable here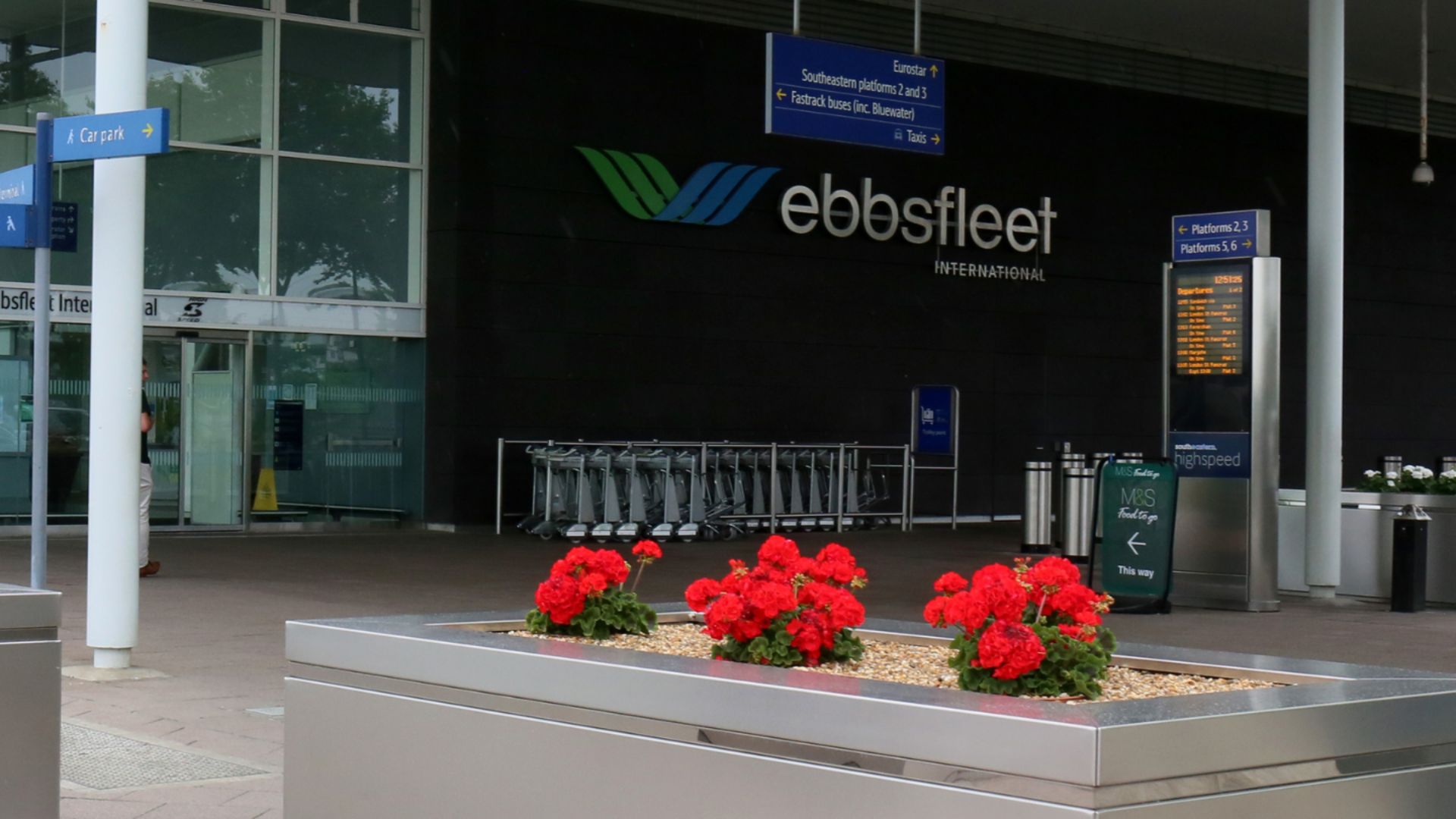 Travel by train
Ebbsfleet is served by Ebbsfleet International Train Station, with great links to London and Kent. Southeastern operate Britain's only high speed commuter service with Hitachi bullet trains running at speeds of up to 230kph to destinations in East London and Kent.
Ebbsfleet is located an 11 minute train journey from Stratford, and only 19 minutes from London St Pancras.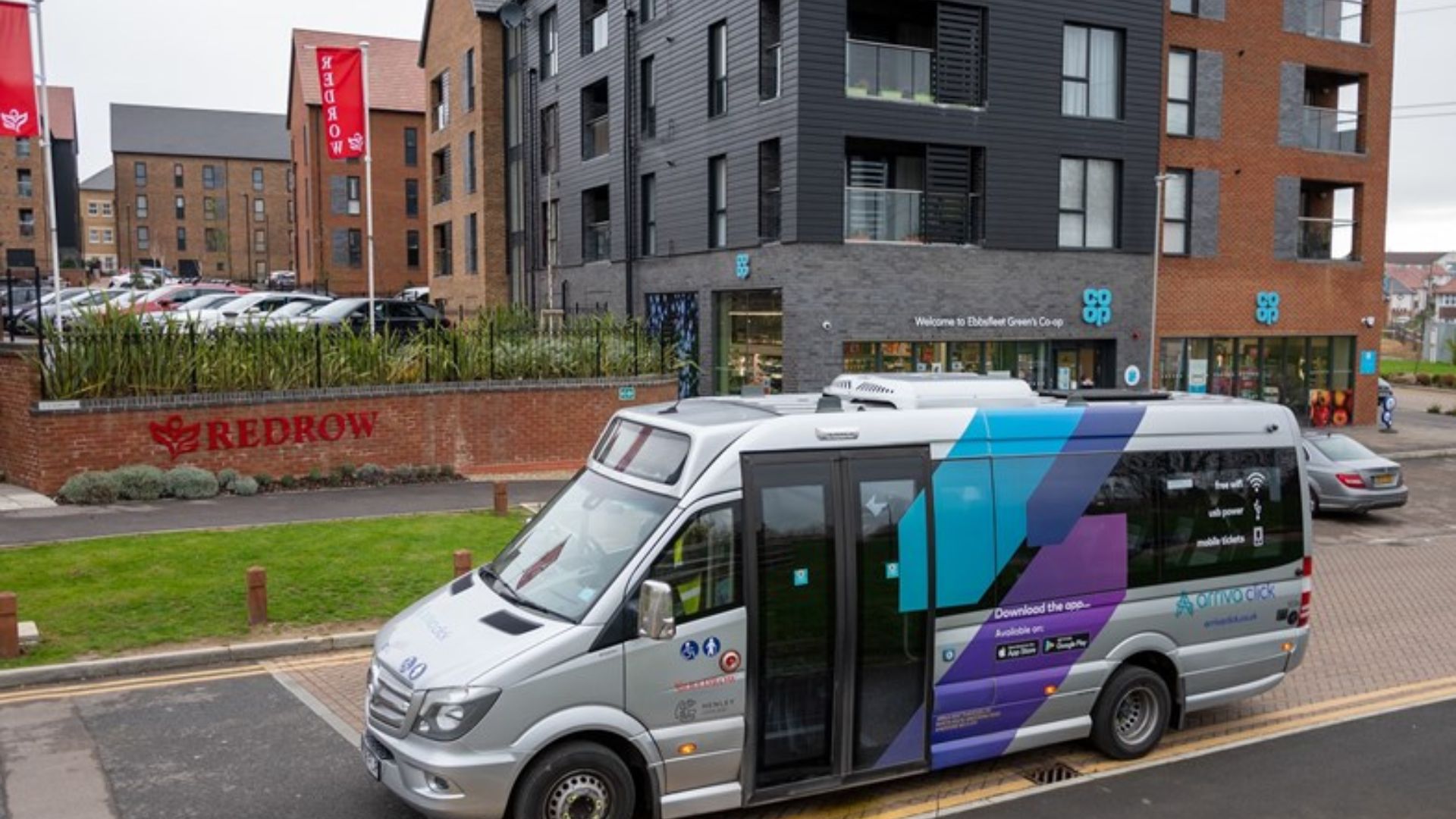 ArrivaClick
From Bluewater Shopping Centre to the town centre, Springhead to Swanscombe, Ebbsfleet's on-demand luxury minibuses deliver a hassle-free way to travel.
ArrivaClick is a partnership delivered by residential homebuilders Redrow and Henley Camland, landowner of Whitecliffe. ArrivaClick provides a flexible bus service that can be booked when required, providing flexible and cost effective public transport with the convenience of a private taxi.
All mini-buses are fully accessible, with space for pushchairs and front kerbside double door access and a low-level fold-out wheelchair ramp.  Passengers can pre-register as a wheelchair user.
ArrivaClick covers Ebbsfleet Town Centre, Bluewater Shopping Centre and Ebbsfleet International Railway Station as well as Stone Crossing railway station. Operational hours are Monday to Saturday 6am to 1am and Sunday 6am to 12am.
Just download the ArrivaClick app, book your ride and away you go.