Welcome to Ebbsfleet, a 21st Century
Garden City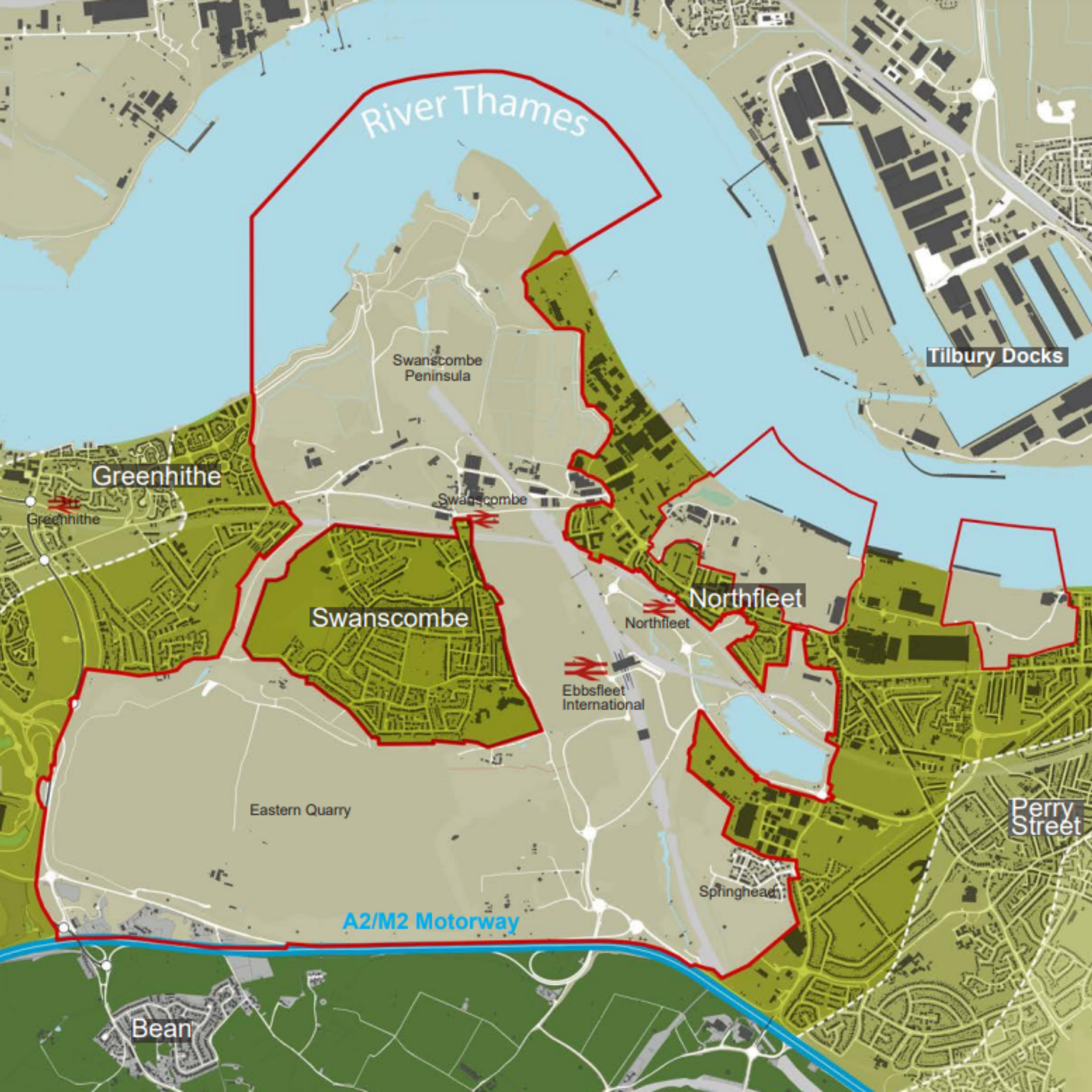 The masterplan
Where London meets the Garden of England…
The Thames tide flows quickly past Ebbsfleet's grasslands, quaysides and chalk cliffs, providing a dramatic landscape rich in history. The towns of Northfleet, Swanscombe and Greenhithe have developed on the back of medieval ship building, quarrying and riverside industry, and retain strong local identities and cultural heritages.
Today, the Ebbsfleet area covers a network of former quarries and industrial sites criss-crossed by railways, that sit between the River Thames and the A2/M2 motorway. The idea of major development at Ebbsfleet has been in the pipeline for over 20 years. The choice of Ebbsfleet for an International railway station in the 1990s initiated a series of sub-regional and local planning policy initiatives, and enabled major mixed used planning applications to come forward. These planning permissions for the larger development sites are based upon flexible parameter plans and maximum capacity calculations, and Ebbsfleet Development Corporation wishes to see this capacity maximised.
These outline planning permissions and emerging proposals form the basis for the Implementation Framework and the associated delivery strategy for Ebbsfleet and the wider regeneration area, known as the 'masterplan'.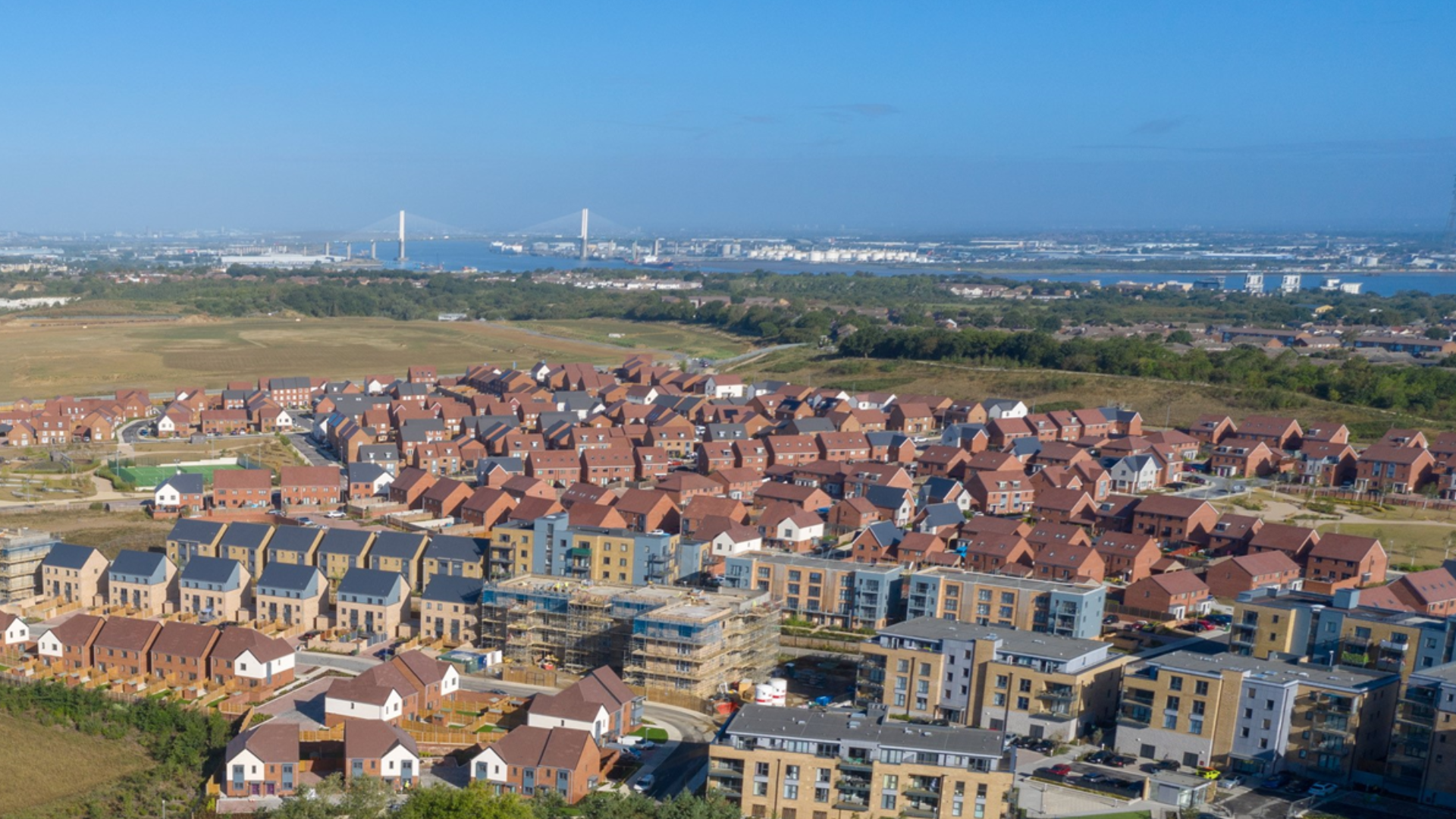 The vision
Ebbsfleet is a 21st century pioneer – the first garden city in 100 years that is being created across 2,500 acres of previously used, brownfield land on the Kent Thames riverside. 
Located just 20 minutes from central London, Ebbsfleet brings together a network of individual neighbourhoods, each with its own carefully designed character. It is somewhere to grow a family, build a business, socialise, and enjoy a unique city-country lifestyle on the edge of London and Kent. 
Over time, it will grow into one of the South East's leading places to live and work. At its heart will be Ebbsfleet Central. Set around the international railway station, Ebbsfleet Central will be a major commercial destination in its own right with next-generation workspaces, city-style apartments, culture and connections to parks, schools, lakes and health and wellbeing facilities.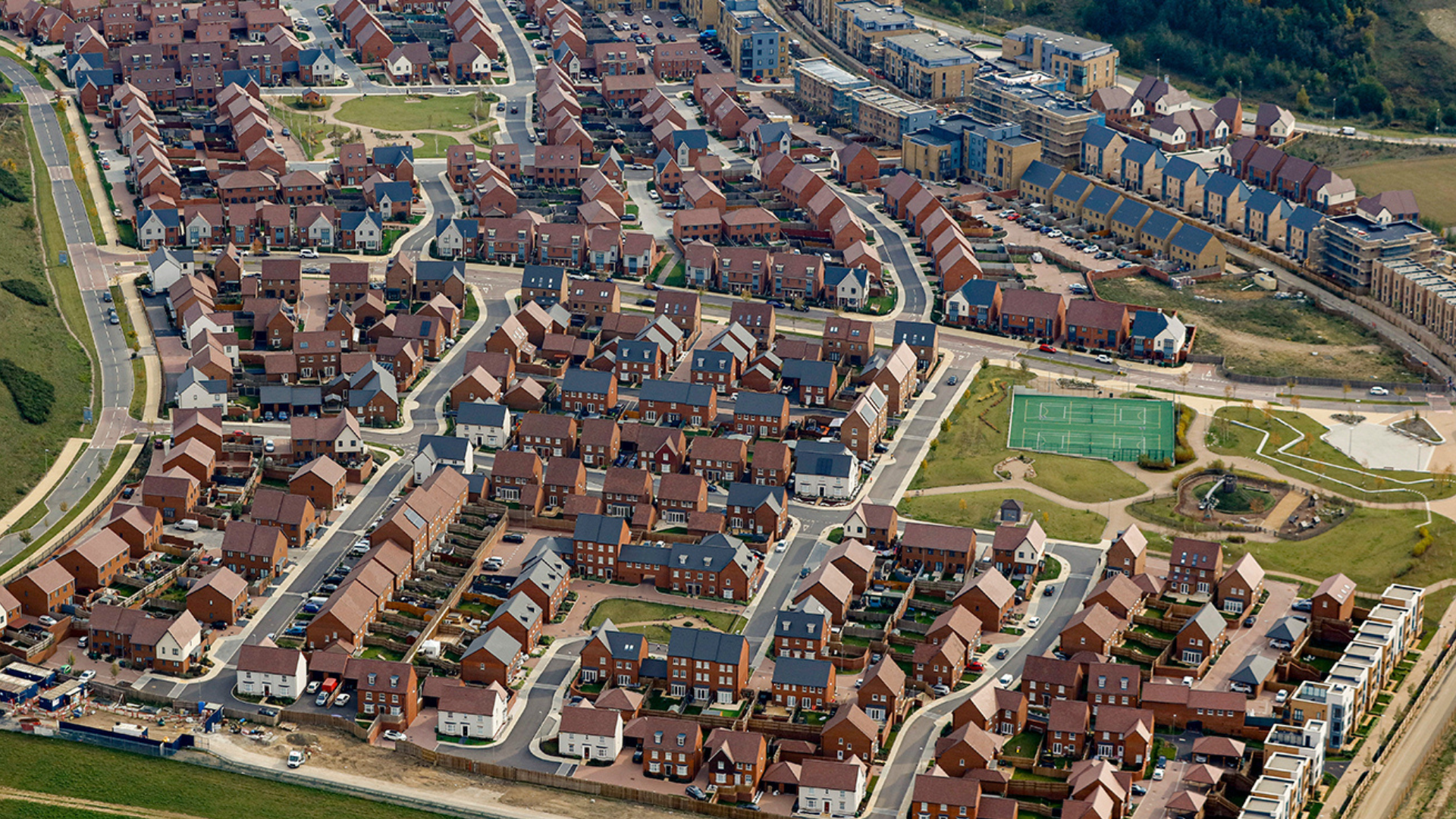 About Ebbsfleet Development Corporation
Ebbsfleet Development Corporation was established in 2015 to speed up the delivery of up to 15,000 homes and create a 21st-century Garden City in Ebbsfleet, North Kent. As planning authority for the Urban Regeneration Area, as well as landowner for a number of key sites across Ebbsfleet and surrounding communities, the Corporation has ambitions to:  
Facilitate the delivery of up to 15,000 new homes of all types and tenures
Champion the creation of 50 new parks and open spaces, as well as a network of green corridors
Drive forward a new public transport network, with major road infrastructure improvements made to support the growing community
Provide a platform for thousands of new jobs and opportunities for the local workforce
Deliver Ebbsfleet Central, the major urban heart of Ebbsfleet Garden City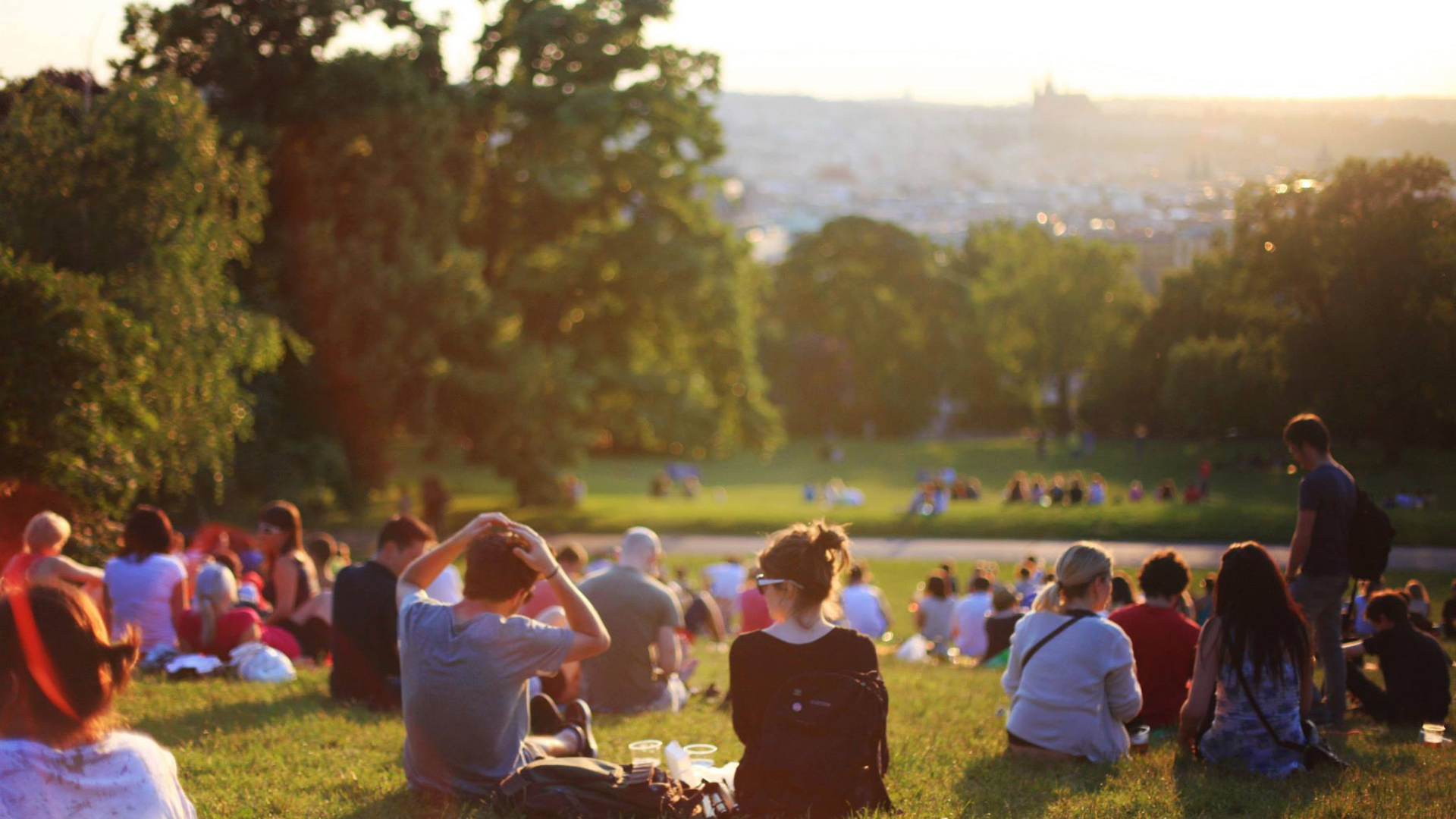 Public consultations
Ebbsfleet Development Corporation uses the Comonplace platform to support conversations with residents and local community members about the development of Ebbsfleet Garden City. All members of the public can review current and previous projects, submit thoughts and share feedback to help shape the future of Ebbsfleet. Visit the website below and join in the discussion!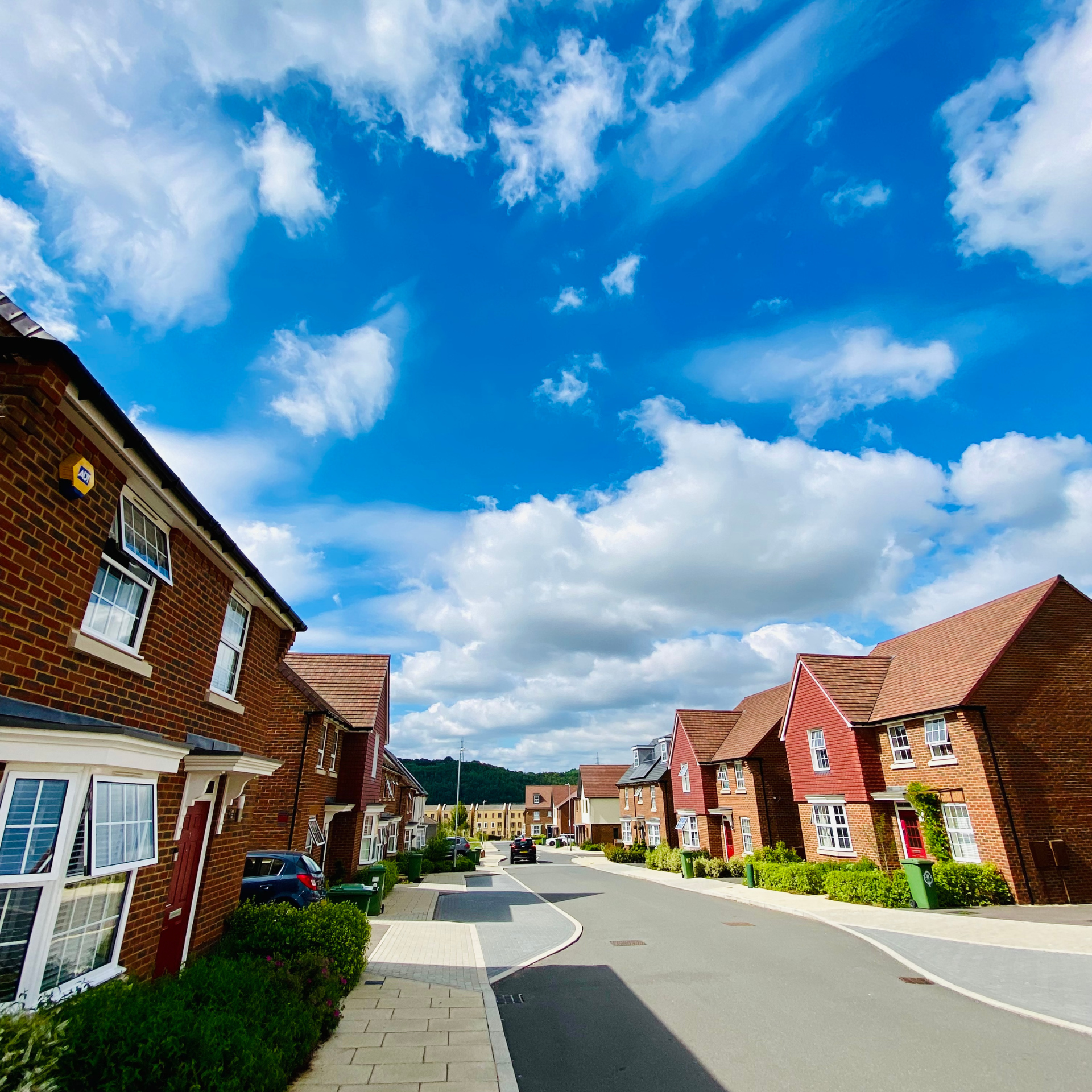 Thinking of moving to Ebbsfleet?
In its role as Planning Authority for the Ebbsfleet Urban Development Area, the Corporation supports the delivery of high-quality, high-performing homes and neighbourhoods that positively contributes to the local landscape and neighbourhood character.
Outline planning permission has already been granted for much of the land within Ebbsfleet, however reserved matters applications for most of the strategic development areas are yet to be submitted. Ebbsfleet Development Corporation works with landowners and developers to support the delivery of best practice design performance for neighbourhoods, streets, buildings and parks using the HCA's Urban Design Compendium and the Kent Design Guide to define and review the quality of projects, alongside the benchmarking of performance against local and national practice.
The team will continue to promote the delivery of high performing homes and ensure that the design of new neighbourhoods follows good urban design principles to deliver attractive, safe and efficient layouts that contribute positively toward an appropriate character for Ebbsfleet, with a range of homes and tenures for all life stages, that meets local aspirations and requirements established in the planning policies of Dartford and Gravesham Boroughs.
Ebbsfleet Development Corporation works with a number of partners and developers to bring Ebbsfleet Garden City to life. Find out more about the neighbourhoods and homes across Ebbsfleet.