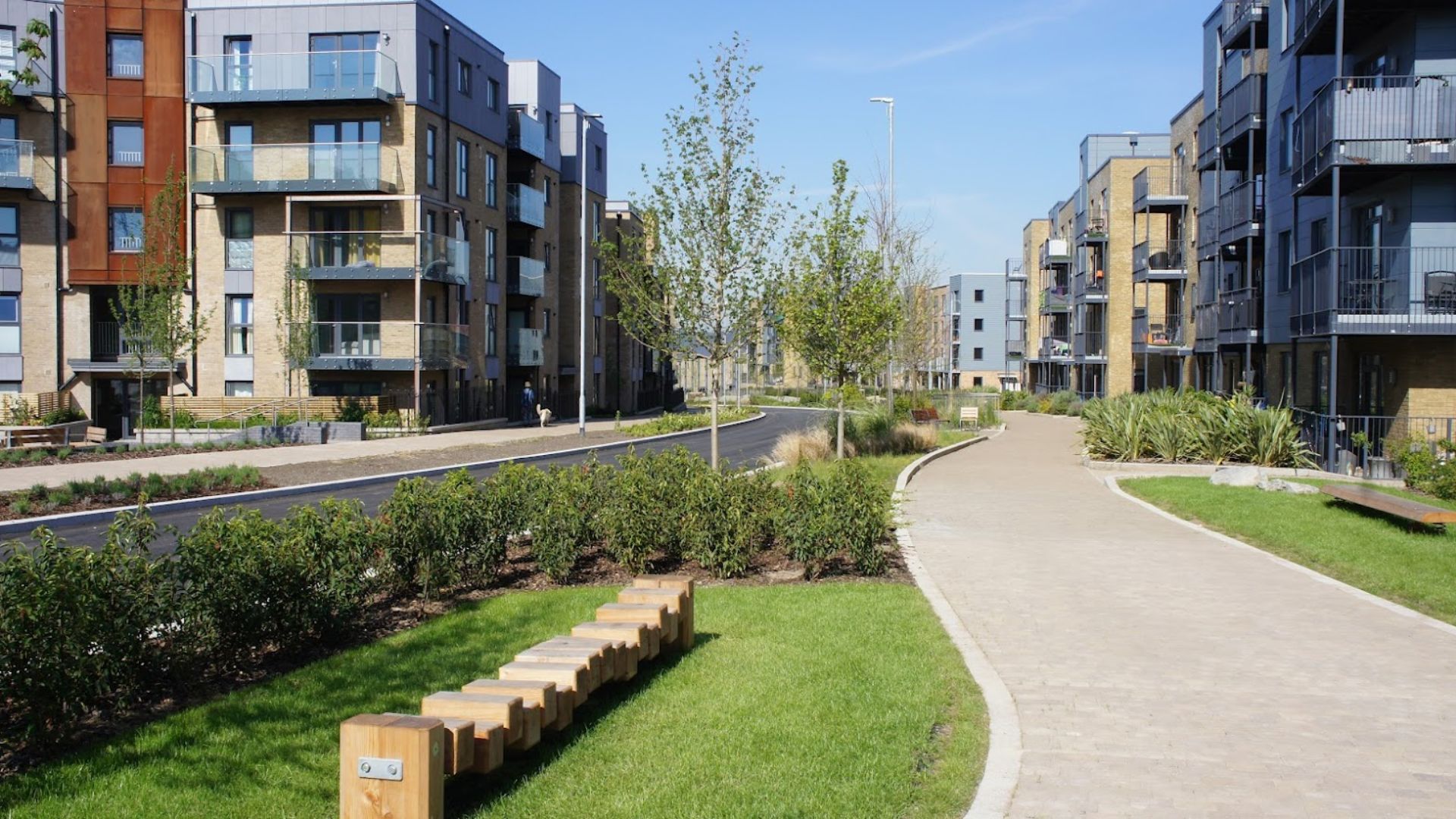 Travel & Transport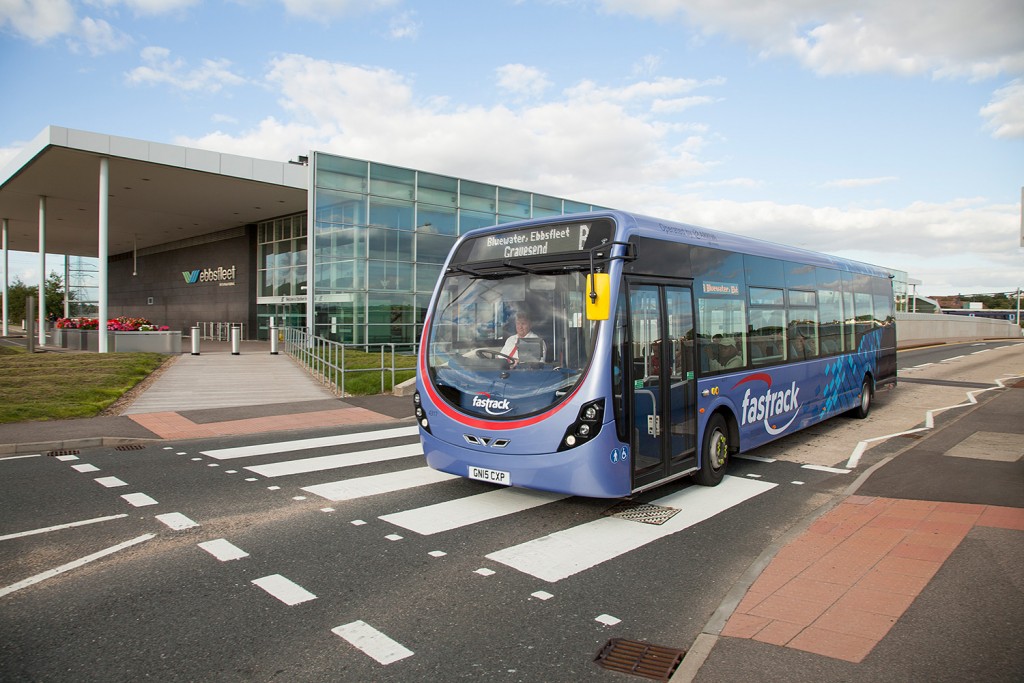 Fastrack
Ebbsfleet Development Corporation is working alongside Kent County Council, Henley Camland and wider stakeholders to expand and improve the existing Fastrack bus route through to Bluewater.
Whilst Fastrack currently operates throughout Gravesham, linking to residents in Ebbsfleet via Ebbsfleet International train station, Ebbsfleet Development Corporation and partners are exploring several opportunities to extend the Fastrack route to serve Whitecliffe residents (those who live in Ashmere, Alkerden and Castle Hill).
As part of wider project ambitions, Ebbsfleet Development Corporation is working with partners to complete the remaining sections of the network in a timely manner to ensure ambitions for over 90% of new residents to be within 5 minutes' walk of a Fastrack stop are met. The team are facilitating upgrades to the network to provide more than 70% as a segregated bus-lane, that will avoid buses becoming delayed by congestion.
What is the role of Ebbsfleet Development Corporation?
Ebbsfleet Development Corporation is collaborating with stakeholders to ensure progress continues to be made to meet the needs of existing and new residents, providing an accessible, sustainable and viable alternative to private transport. Ebbsfleet Development Corporation, in its capacity as Planning Authority for Ebbsfleet Urban Development Area, has forward funded initial investigations to extend and improve Fastrack provision in the area.
What are the timelines for Fastrack delivery across Whitecliffe?
Current obligations for master developer Henley Camland require the provision of Fastrack to Whitecliffe residents (those who live in Ashmere, Alkerden and Castle Hill).  A number of options are currently under exploration, including as interim and long term routes to ensure that residents are provided with access to Ebbsfleet International Train Station and wider North Kent.
An update on route provision, service delivery and the long-term ambitions for a Fastrack tunnel will be provided Spring 2024.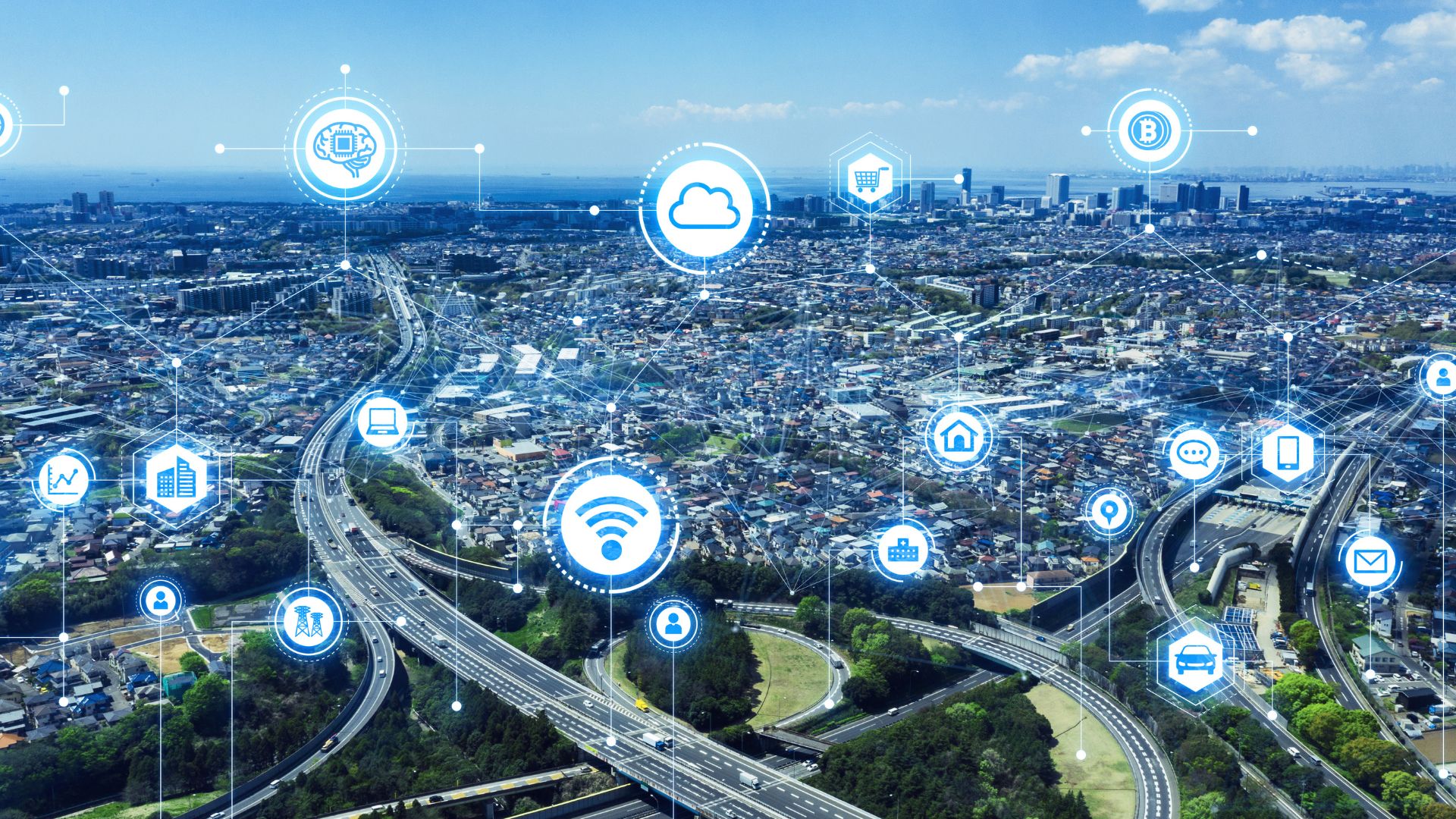 Smart Transport
The smart transport initiatives provides upgrades to signal controlled junctions to provide co-ordinated traffic control across Ebbsfleet and major routes around Gravesend and Dartford to optimise road network efficiency. The key component of the Urban Traffic Management and Control (UTMC) scheme is to modernise the traffic signal controls at 41 junctions to firstly make them more efficient, reducing journey times for road users.
UTMC systems are designed to allow the different applications used within modern traffic management systems to communicate and share information with each other. This allows previously disparate data to be amalgamated into a central console or database. The idea behind UTMC is to maximise road network potential to create a more robust and intelligent system that can be used to meet current and future management requirements.
EDC are forward funding £3.8m to deliver the Urban Traffic Management and Control scheme. The total scheme budget is £5.7m. To date, 22 signal site improvements have been completed, including refurbishment of equipment and updates to pedestrian crossings.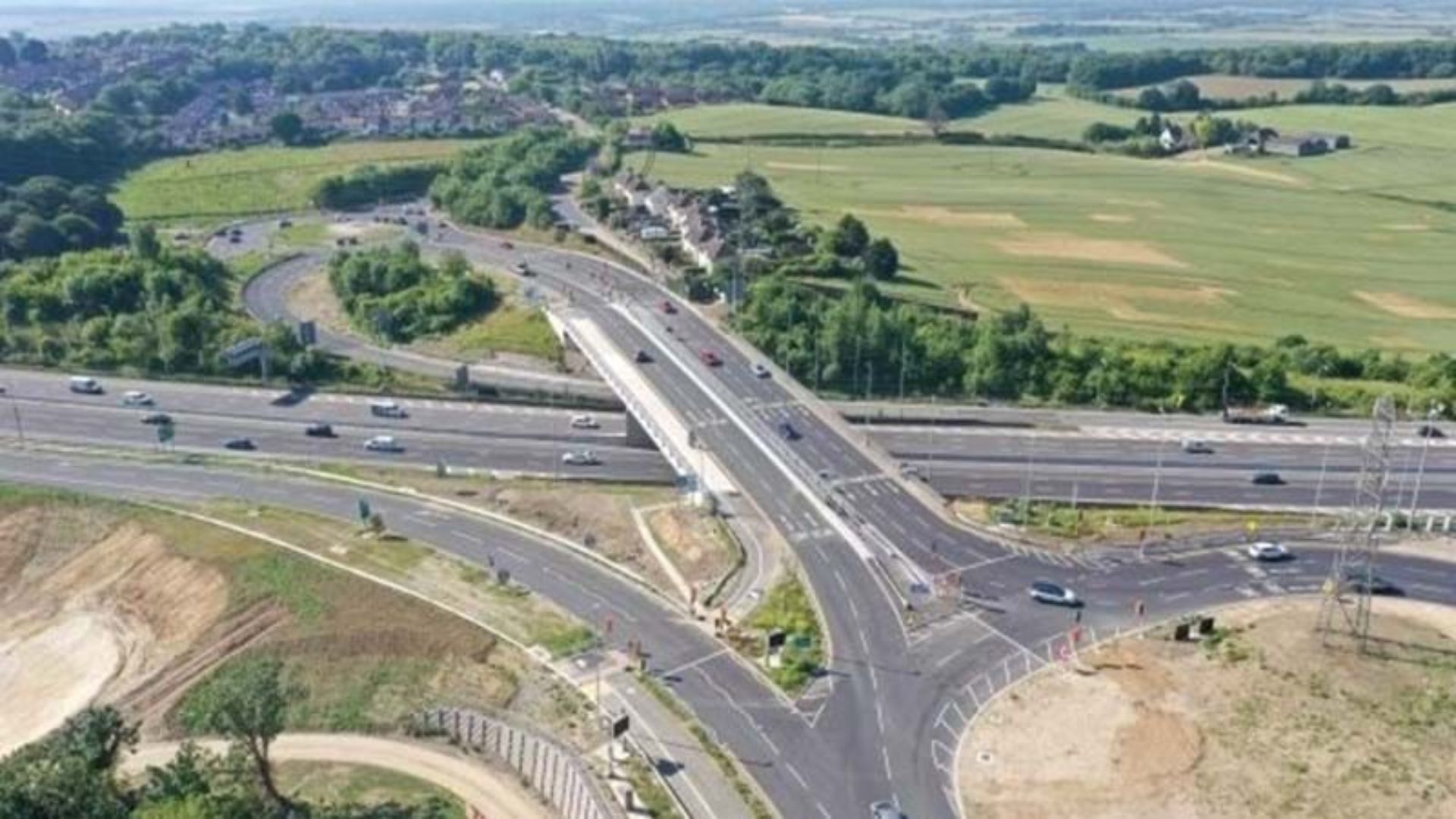 A2 Bean Junction improvements
A multi-million-pound scheme to tackle congestion, support local economic development and housing growth in Northwest Kent, has now opened to traffic.
National Highways, the company responsible for England's motorways and major A-roads, has seen both junctions (Bean and Ebbsfleet) upgraded at a cost of £112m to increase their capacity by adding new lanes to their existing roundabouts and slip roads. At Bean a new bridge has been built over the A2 dual carriageway.
Ebbsfleet Development Corporation forward funded £45m for the project. The A2 is a key route connecting people, communities and businesses including Bluewater Shopping Centre between London and Kent Thameside area. The improvements at Bean have broadly followed the existing road layout, an additional bridge over the A2 next to the existing bridge, and a new slip road onto the A2 for eastbound traffic.
The completion of the A2 junction works at Ebbsfleet and Bluewater is a significant step forward for Ebbsfleet Garden City scheme, providing much needed capacity for both the evolving community within Ebbsfleet and surrounding areas of North Kent. National Highways have selected to adopt the Ebbsfleet landscape palette to ensure that any planting will be climate resilient and enrich biodiversity, creating an attractive gateway to Ebbsfleet.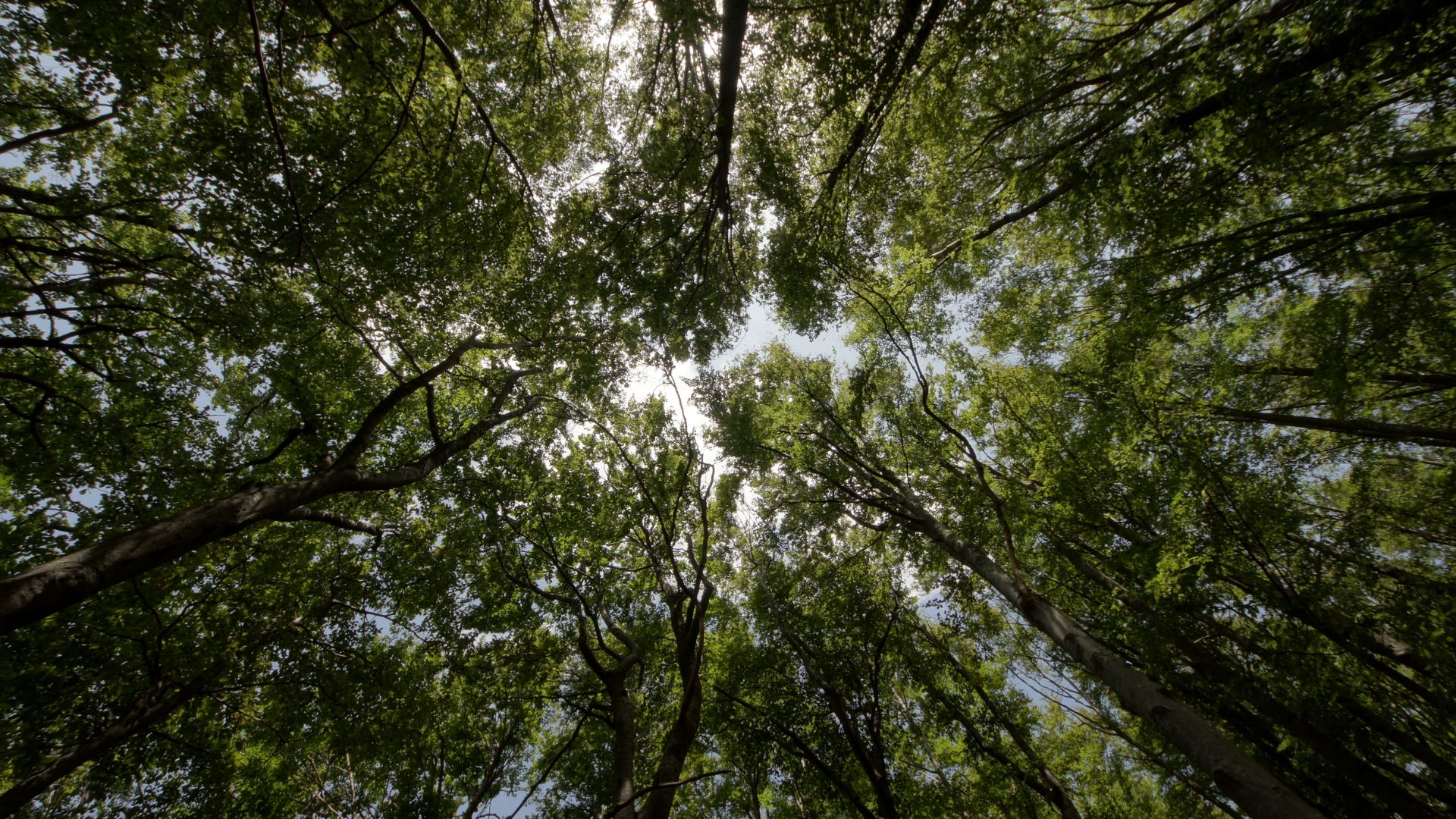 Green Corridors Programme
Green corridors are vital to connect communities together, both within Ebbsfleet and our neighbours in Dartford and Gravesham via walking and cycling, embracing active travel and lifestyles through innovative design.  The Green Corridors programme aims to create a walking and cycling culture including improvements to the quality of life of residents and improved resident satisfaction, whilst making routes safer to use, appealing and less polluted from traffic.
Ebbsfleet Development Corporation has provided grant funding for this project, delivered by Kent County Council.