Your views are important in helping shape Ebbsfleet, with residents empowered to tell Ebbsfleet Development Corporation what they would like to see in their growing community. Keep up to date with the information below to share your thoughts on live public consultations.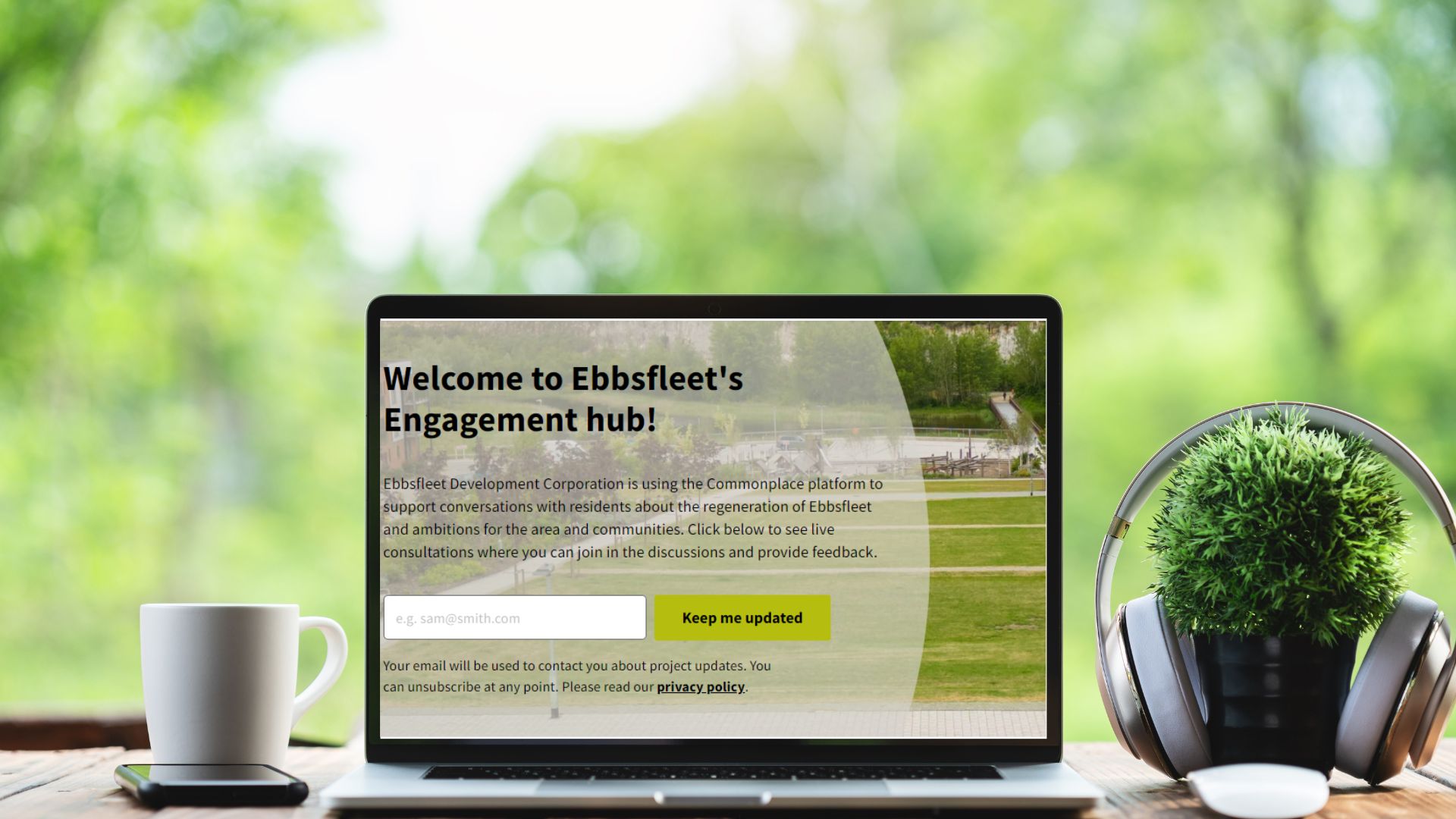 Commonplace
Ebbsfleet Development Corporation is using the Commonplace platform to support conversations with residents about the regeneration of Ebbsfleet and ambitions for the area and communities. To date, over 30 engagement events have been held across 14 locations, over 2,000 direct contributions, ideas or survey responses have been received and online material has been seen over 250,000 times!
Thank you to everyone who has engaged with the team to provide vital feedback and insight into what community members want to see happen in Ebbsfleet, whether that's by attending events and workshops, completing an online survey, or sending us an e-mail.
Click below to see live consultations where you can join in the discussions and provide feedback.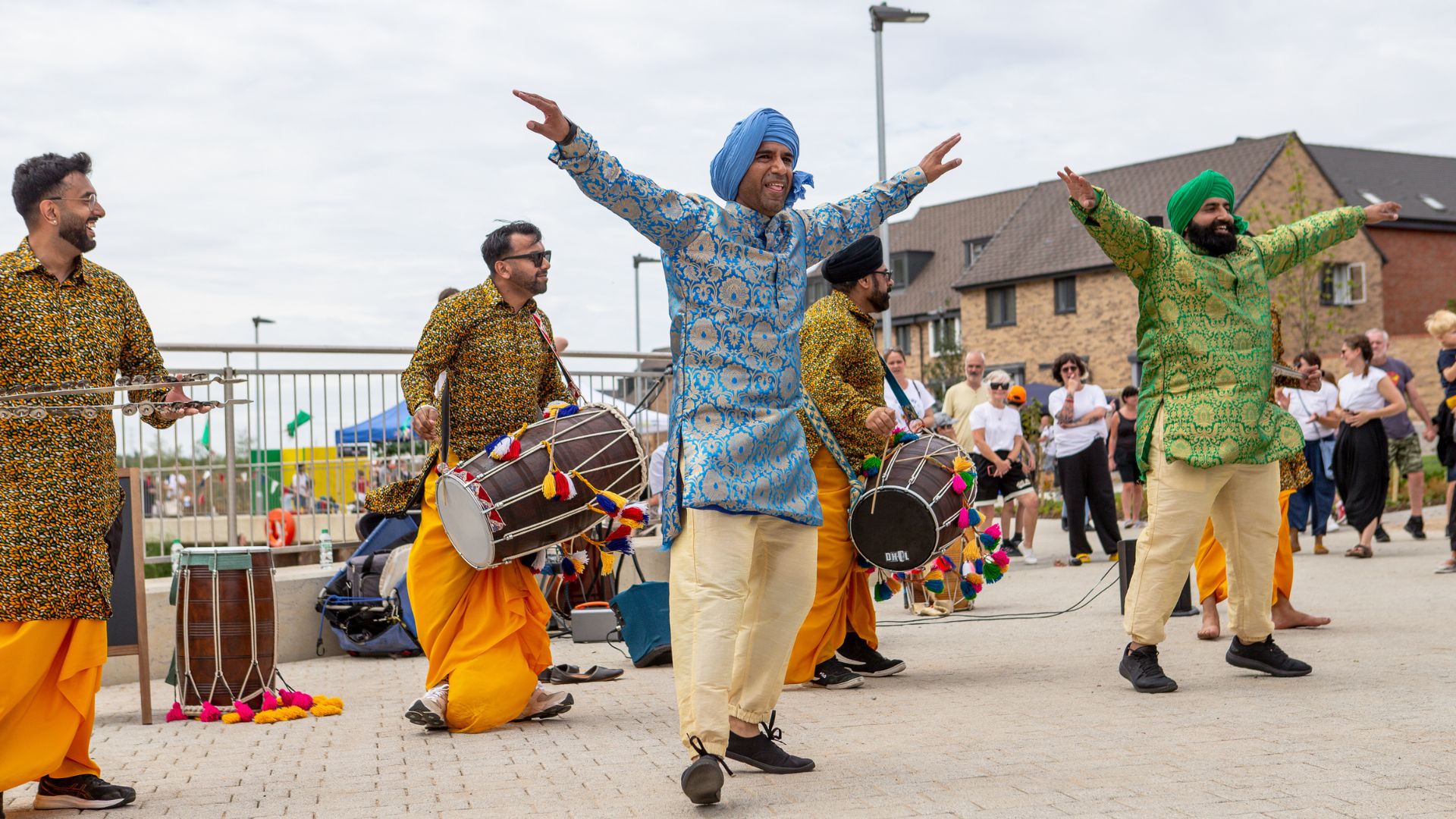 The vision
Ebbsfleet is a 21st century pioneer – the first garden city in 100 years that is being created across 2,500 acres of previously used, brownfield land on the Kent Thames riverside. 
Located just 20 minutes from central London, Ebbsfleet brings together a network of individual neighbourhoods, each with its own carefully designed character. It is somewhere to grow a family, build a business, socialise, and enjoy a unique city-country lifestyle on the edge of London and Kent. 
Over time, it will grow into one of the South East's leading places to live and work. At its heart will be Ebbsfleet Central. Set around the international railway station, Ebbsfleet Central will be a major commercial destination in its own right with next-generation workspaces, city-style apartments, culture and connections to parks, schools, lakes and health and wellbeing facilities.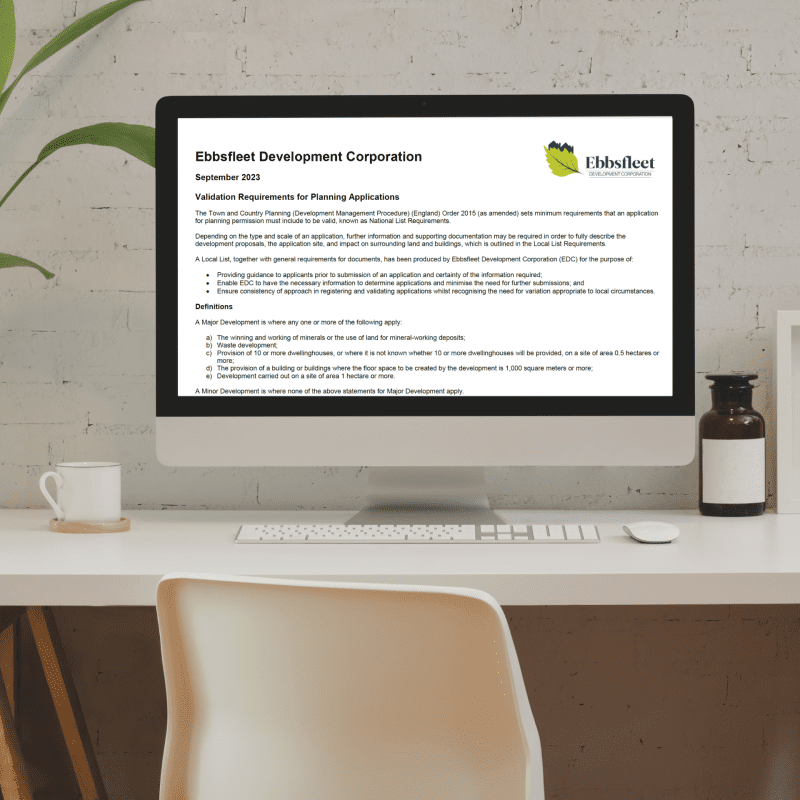 Ebbsfleet Development Corporation Validation Requirements for Planning Applications 2023
Ebbsfleet Development Corporation is consulting on proposed revisions to the Validation Requirements for Planning Applications document.  When approved, the revised requirements will apply to all planning applications submitted to Ebbsfleet Development Corporation within the urban development boundary and will set out the information which is to be required in support of planning applications.
The Corporation has carried out a review and propose some revisions to:
The content and format of the document
Minor revisions to update references to legislation
Revisions to updated or changed to Local Plan policies
The Corporation has contacted recent applicants, agents and statutory consultees to consult on the draft document.
Download the existing Validation Requirement for Planning Applications document.
Download the proposed document with changes to review.
How to comment:
The consultation period is for six weeks from 25th September 2023 until 6th November 2023.
Please send your comments in writing by email to EDCplanning@ebbsfleetdc.org.uk or by post to:
FAO Local Planning Authority
Ebbsfleet Development Corporation
The Observatory
Castle Hill Drive
Kent DA10 1EE
Please ensure that all comments arrive by 5pm on 6th November 2023.
Life in Ebbsfleet: What you've told us so far
International Design Competition

An international design competition, held in partnership with the Landscape Institute, sought to find out how the unique topography of Ebbsfleet can benefit local residents with future development, with a focus on health and wellbeing.

You told us, we listened

In 2019 you told us you wanted space for outdoor activities and exercise, with 90% of you wanting picnic and BBQ areas. You also wanted community gardens and allotments, with space to be creative, with nature, and enjoy the outdoors.

Community Buildings

We asked your thoughts on what you would like to see come forward in a community building in Ebbsfleet Green.

85% of you told us you would like coffee and refreshment facilities
100% of you said you wanted space for community events and meetings
You all said you wanted sports and activity facilities too!

Your feedback is helping shape the Community Hub and Neighbourhood House plans for Ebbsfleet Green.

Grove Road

In 2020, Ebbsfleet Development Corporation consulted on plans to regenerate Grove Road and surrounding area, with opportunity to transform the area into a flexible space that encapsulates nature and heritage.
Have a question?
We get a lot of questions about life in Ebbsfleet, current and future developments and much more, so we've pulled together a list of the questions we are asked the most. Have a look through and let us know if your question is not covered.