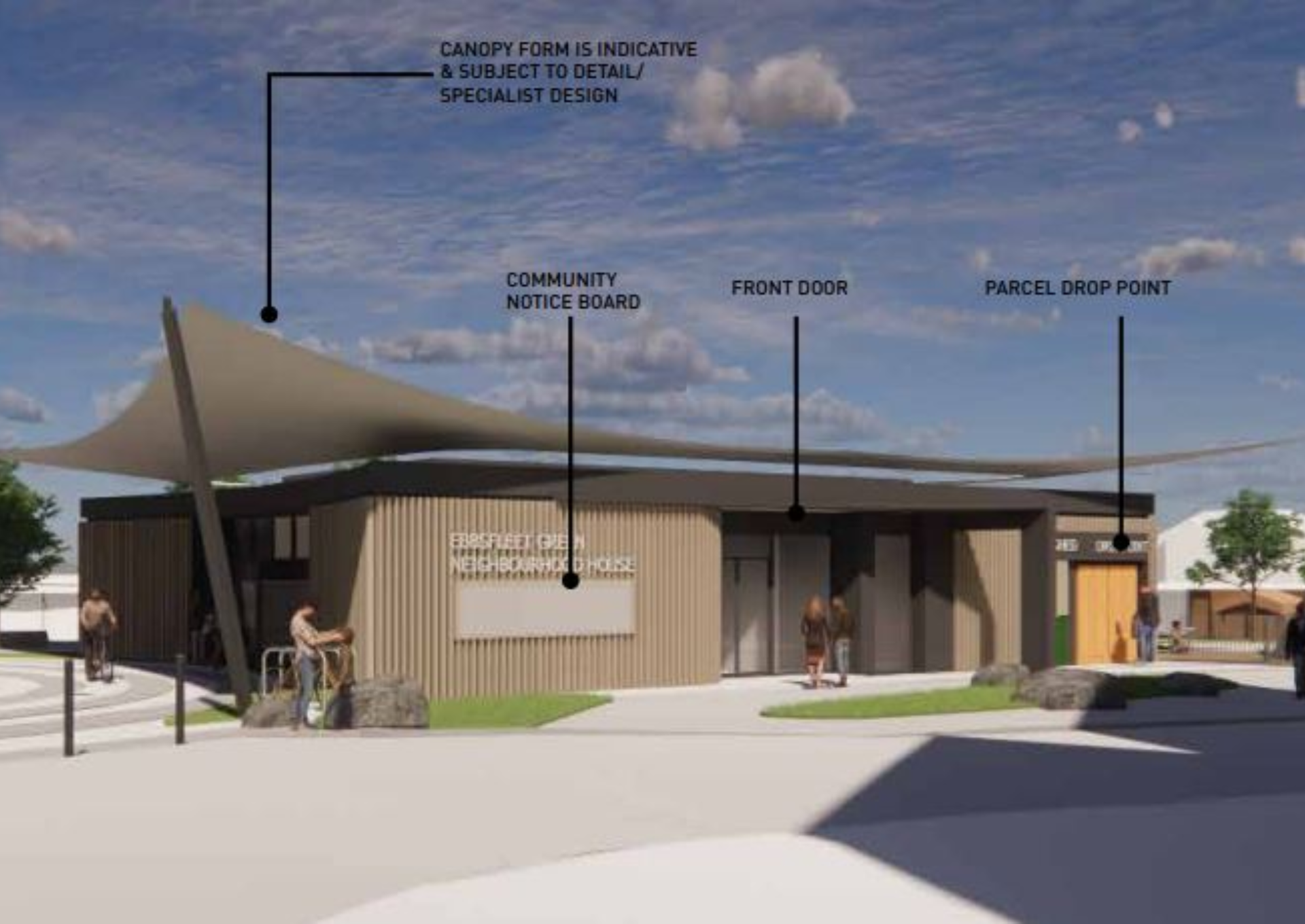 Ebbsfleet Green Neighbourhood House & Community Hub
Proposals for a new Community Hub and Neighbourhood House in the heart of Ebbsfleet Green are underway.
Redrow and Ebbsfleet Development Corporation are exploring plans to deliver two proposed buildings in Ebbsfleet Green. The vision for a brand new Neighbourhood House and Community Hub include facilities for residents to work, play and socialise.
A further update on the development of this partnership will be provided by early 2024.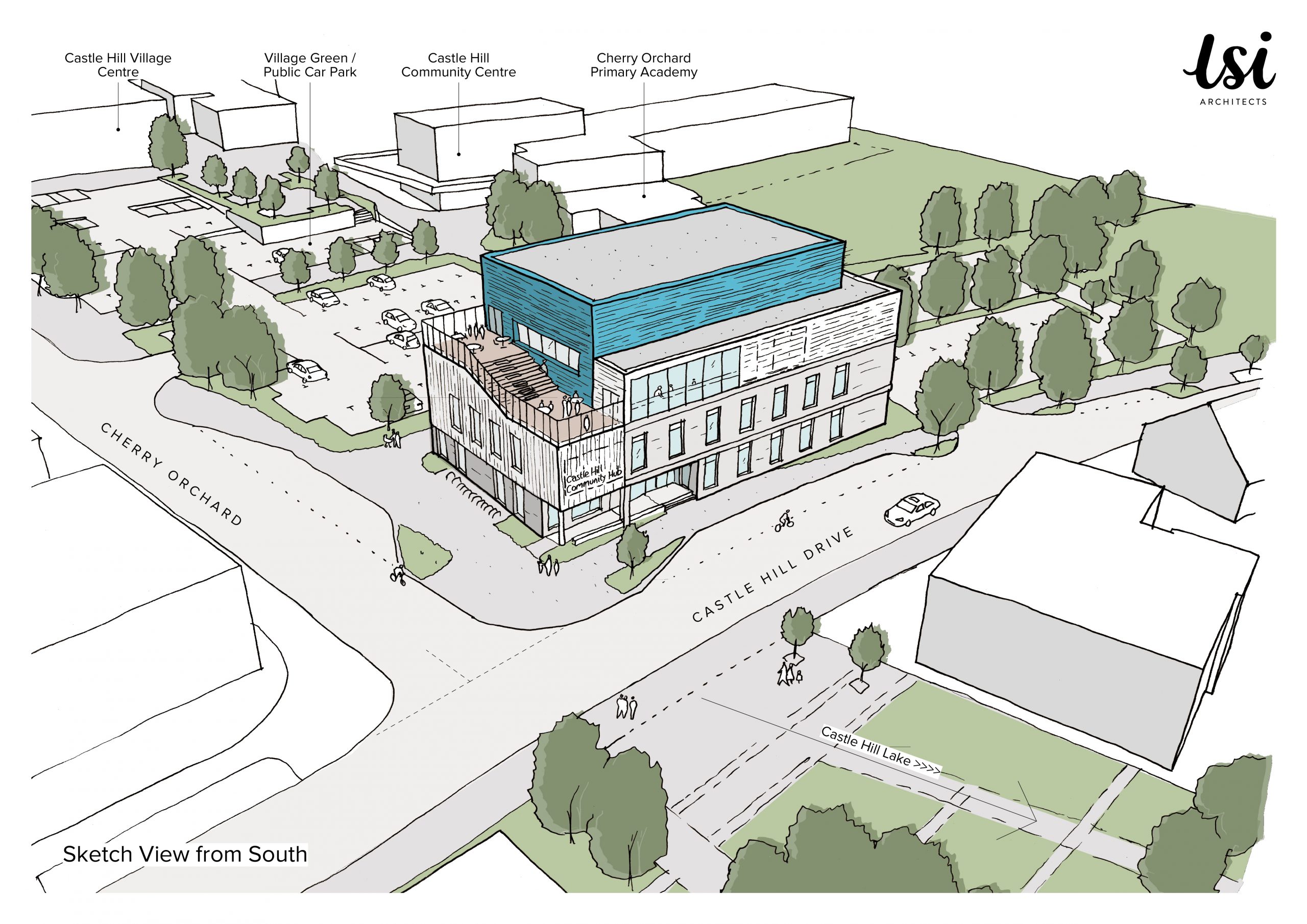 Castle Hill 'Block D'
The proposed building, with a cultural focus to act as a beacon both visually and socially, could promote a range of activities including arts, music, performance and dance, by the provision of studio and workshop spaces and an appropriate performance hall. Co-location of commercial spaces and flexible workspace are envisioned to deliver a vibrant and relevant community and arts building with long term flexibility supported by the building design and layout.
A further update on this exciting proposal will be provided by early 2024.