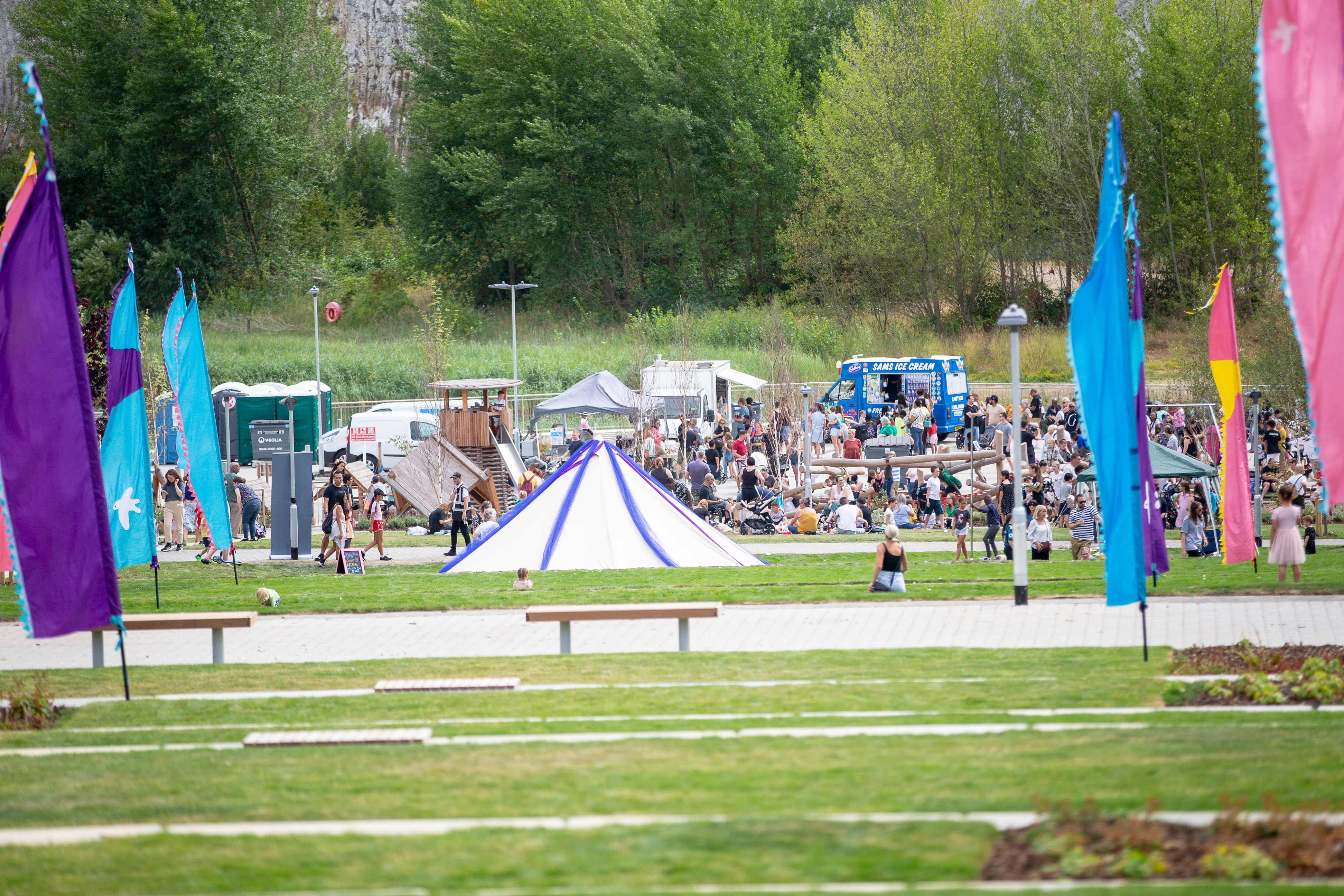 Social Value in Ebbsfleet
In order to maximise the positive impact for local people, in developing our approach, the Corporation has identified a range of outcomes, such as jobs for local people, and creating healthier environments, that seek to address the particular needs of the communities in and around Ebbsfleet.
These fall under three broad themes; economy, community and environment.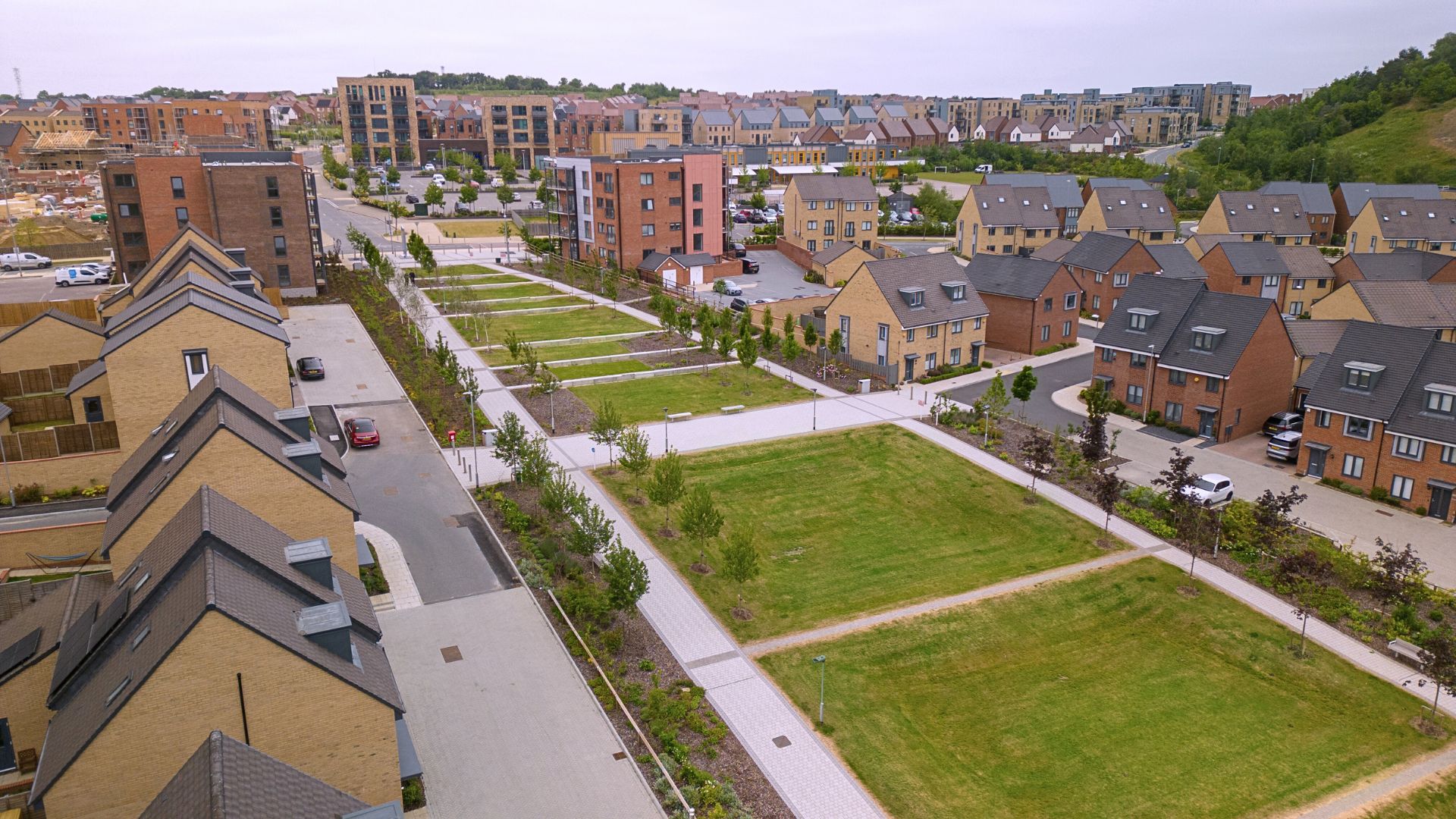 Ebbsfleet Regeneration
Ebbsfleet's regeneration will be many years in the making, at least until 2035, but we want the benefits of all the required investment now and in the future to be felt by local people and businesses for many years beyond the construction itself. When the Corporation's task is complete, Ebbsfleet Garden City Trust, set up to look after the many community assets into future, will be there to work with local communities for their benefit and add to the social value created during the construction phase.
The Corporation itself will be directly spending only a small fraction of the total investment in Ebbsfleet, and we work with a wide range of organisations to encourage them to deliver their part in a way that contributes to the overall social value being created. The Ebbsfleet Development Corporation Ambition Document sets out how a wide range of organisations involved in creating Ebbsfleet's regeneration can assist in contributing to social value and recording their contribution.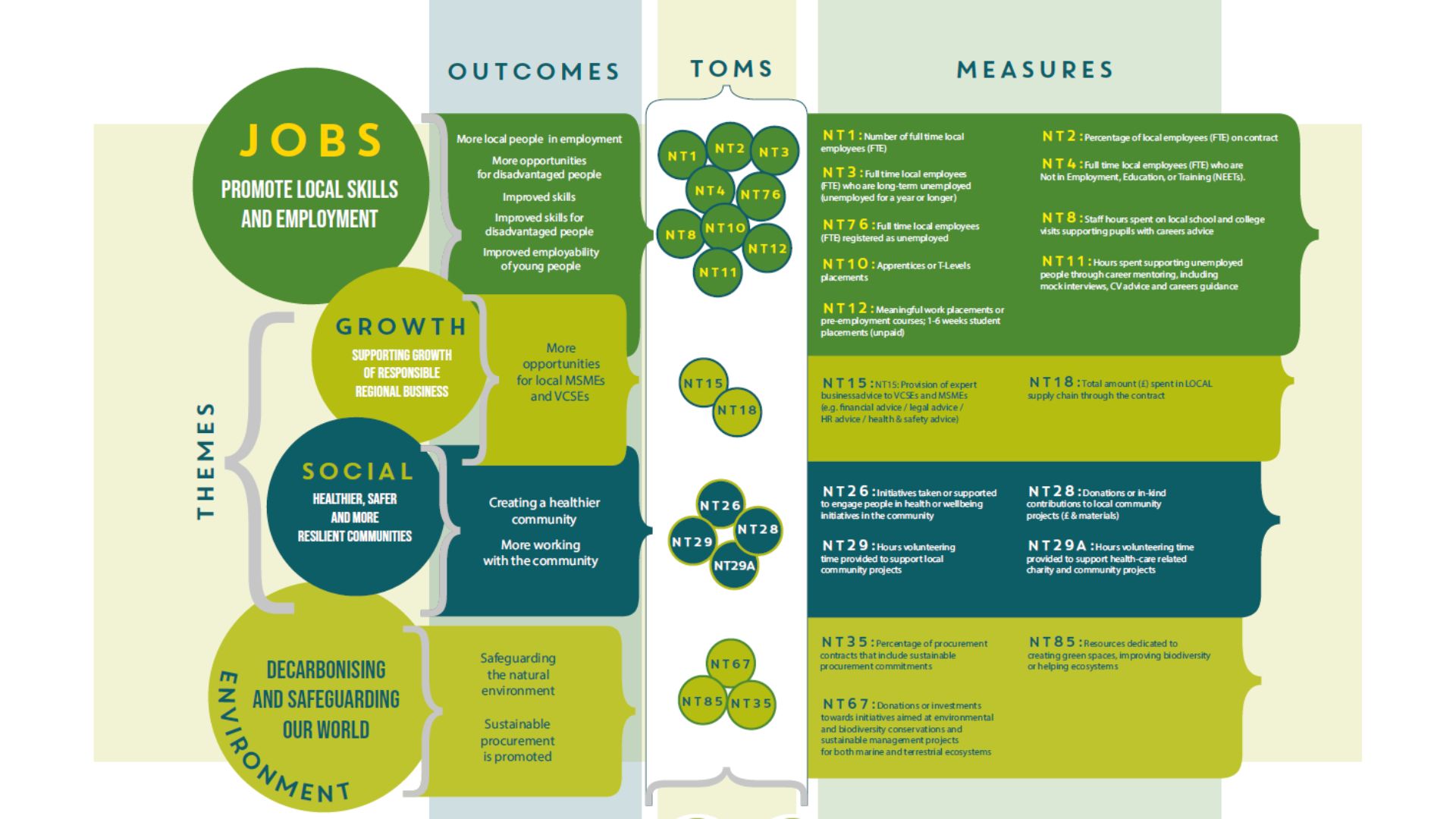 The National TOMs
Ebbsfleet Development Corporation has prioritised 18 Themes, Outcomes and Measures (TOMs) that reflect the needs of local communities and where contributors to social value activity can have a high impact. Suppliers bidding for contracts with Ebbsfleet Development Corporation will be expected to address some of these TOMs in their submissions.
Three pillars of sustainable development
Community

Our most important consideration is the people who will live and work in Ebbsfleet. We are delivering an ambitious programme of social infrastructure, as well as improving current community facilities. To make sure we're responding to the wants and needs of local communities, we engage with existing residents and new residents at every stage, co-designing facilities with the people who will use them. Alongside our focus on inclusive planning, Ebbsfleet will be an original NHS Healthy Town – with its own health and wellbeing hub, and new cycleways and footpaths to local services and beyond.

Environment

We aim to be net zero in the near future by using efficient, sustainable procurement and supply chain processes and reducing our carbon footprint in the process. We also consult ecologists and environmental experts on specific infrastructure projects to minimise our impact on the local environment and wildlife.

Once completed, Ebbsfleet will be an ecological haven, nurturing local wildlife in green habitats, wet woodlands, chalk streams and urban greenery, with old quarries and other brownfield sites repurposed for both nature and recreation. Planning will also prioritise low-carbon travel, enabling residents to walk, cycle or take public transport wherever possible.

Economy

We take an inclusive growth approach. £6bn of investment is expected to come into Ebbsfleet through this programme, and we are committed to delivering that investment in a way that brings significant benefits for communities across the region. We want to use the investment to improve local residents' quality of life and bring added value to communities, especially those from deprived areas in Kent.

Thousands of new jobs will be created in the area, offering residents fantastic employment opportunities and building a thriving and resilient economic centre in the Southeast region.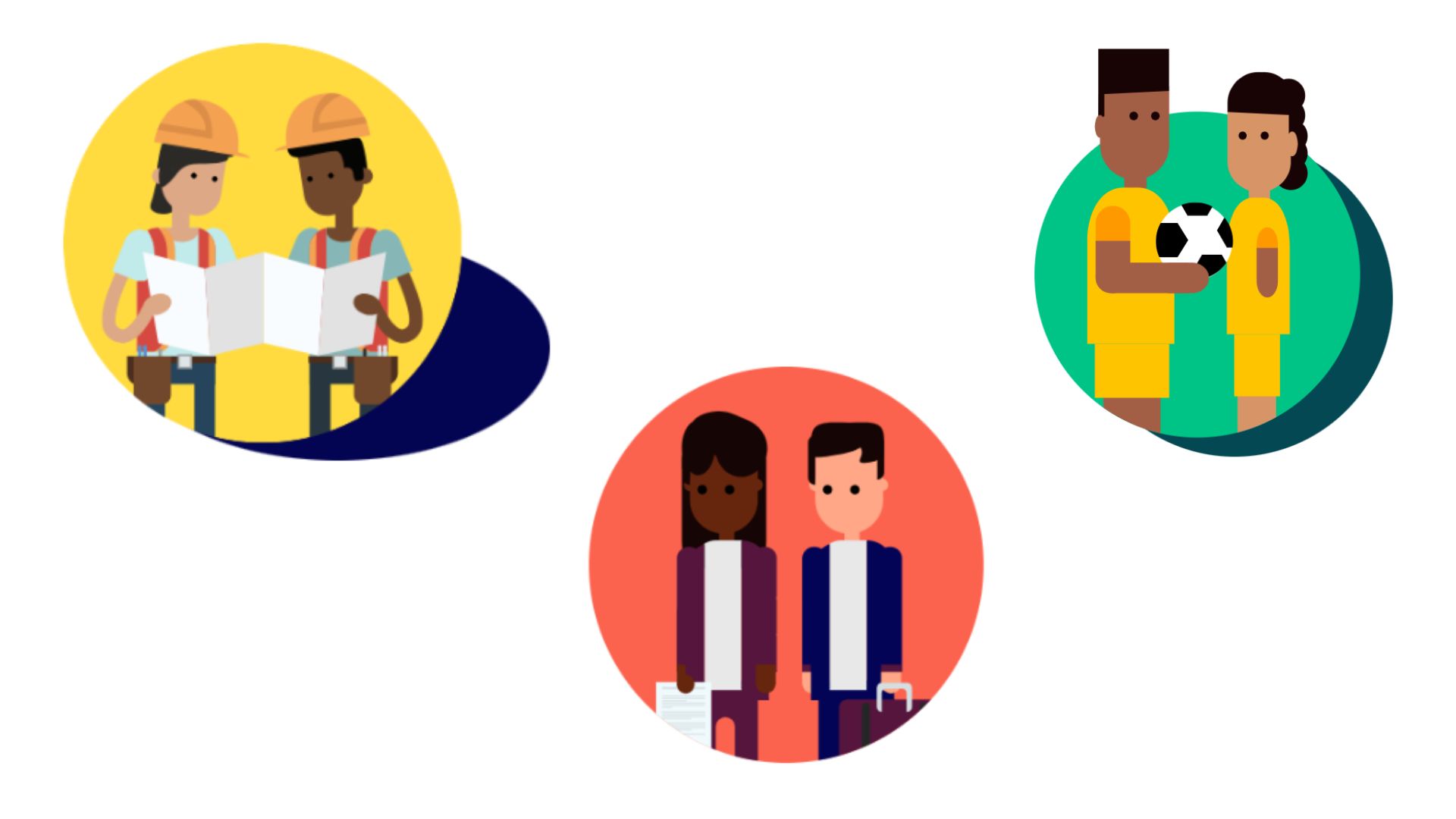 Match My Project
Match My Project is a meeting point for the business and communities in and around Ebbsfleet. Community organisations can get help with their projects and suppliers & developers working locally can create a positive impact. Match My Project matches the resources of business with the local know-how of community organisations to get things done.
As a community organisation, you can use the site to upload your projects and accept help from businesses offering to support you.
As a business, you can use the site to find community projects that need the kind of resources you can provide, and offer to support them.
Many of the community projects that receive help from businesses are supporting Ebbsfleet Garden City's strategic objectives and vulnerable groups, currently including jobs & skills, children, health, housing & homelessness and climate change.